SinTek 500 SLI 500W Power Supply - Page 2 of 5

First Impression (continued):

The next thing that caught my attention was the modular cabling. All of the cables, other than the main mother board power, are removable. They are easily clipped in and out of the well labeled connections. Also shown below is the adjustable memory and PCI express voltage knobs. These are used to adjust the 3.3V and 12V rails.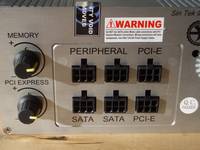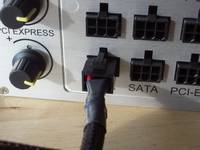 Letís take a look at cabling. One of the features that I for one am ecstatic to see on any power supply is well wrapped cables. This makes it easy to hide wires and just makes everything look a little higher quality. All of the cables are shown below and include the 20/24 pin main connector, along with the 4 pin 12V connector for the mother board. Also included were six Molex connectors, six SATA connectors, two PCIe connectors, and one 4 pin floppy connector.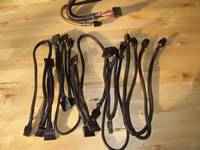 Now is the fun part, voiding the warranty, not recommended to be done at home, but something we like to do as part of a review. The inside of the power supply is very telling as far as the quality of a power supply is concerned. Larger components usually signify a better built power supply. The next images show the inside of the SinTek 500 SLI.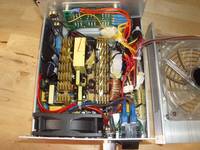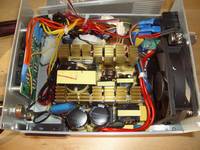 This next picture shows the 120mm fan. Something strange that I noticed is that the fan has a thin piece of plastic covering nearly half of the surface area. I wasn't sure what this could possibly be for, but SinTek informs me that this is positioned like that to keep the internal wires from interfering with the fan. Fair enough, but it looks like you would be safe to remove it, and obviously the airflow would improve, too.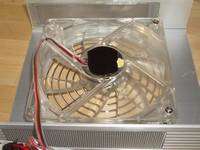 Please read on to the next page for more... Next




Page 1 | Page 2 | Page 3 | Page 4 | Page 5 | Home | Forum | Content Index