OCZ PowerStream 600W ATX Power Supply - Page 1 of 4

OCZ began to build a name for themselves with high quality memory modules back in August of 2000. Since then they have become a leader in the memory field, and have branched out to try their hand at power supplies for computing enthusiasts. A quote from the OCZ website claims: "At OCZ we have one primary goal, and it is to make sure that every customer is 110% satisfied. Every employee at OCZ is dedicated to accomplishing this goal. Our engineers are constantly developing the fastest and best performing products." OCZ has proven this statement time and time again with high quality products, now let's see if they have done it again with the OCZ PowerStream 600 Watt power supply.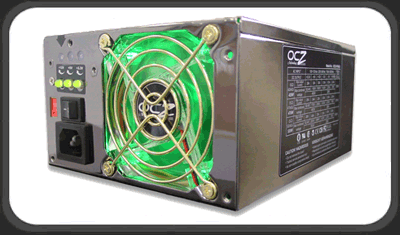 Specifications and Features (taken from packaging):

• Silent. Whisper technology keeps noise below 23dBA.
• Powerful. 420/520/600 Watt power supplies with 520/620/700 Watt peak load. (600 Watt version reviewed here)
• Adjustable voltages.
• Independent adjustment knobs for three rails, with indicating LED's for +/-5% accuracy.
• +3.3VDC Adjustable from 2.8V to 3.8V
• +5VDC Adjustable from 4.5V to 5.5V
• +12VDC Adjustable from 10.8V to 13.2V
• Clean Power. 6 independent DC output rails.
• Universal connectors
• 20 + 4 pin for ATX12V to 24 + 4/8 pin for BTX / EPS12V
• 2 connectors for high end graphics cards
• 1 connector for PCI express
• 2 Serial ATA connectors
• 6 x 4 pin Molex connectors
• 1 x 4 pin floppy connector
• 5 year warranty.

Packaging:

The 600W version arrived in a neatly packaged bright orange box, with the voltage and wattage information listed on the side.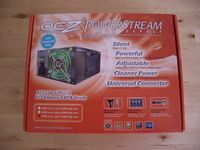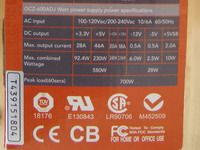 On the back of the box I found more features listed.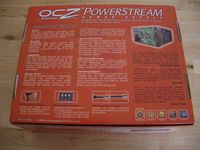 Inside the box I found tightly packed in bubble wrap was a nickel-plated chrome PSU along with a power cord, 4 screws, some zip ties, Velcro wire ties and a users manual.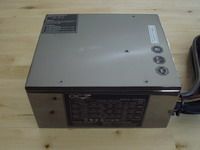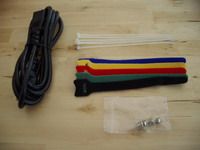 Please read on to the next page for more... Next




Page 1 | Page 2 | Page 3 | Page 4 | Home | Forum | Review Index | Page Views: