Titan Bianca CPU Water Cooler - Page 1 of 3

The Titan Bianca Water Cooler comes complete with everything you need to quietly cool the processor of your personal computer. There are a few reasons to consider using water cooling to cool your processor. Typically, water cooling boasts better cooling performance than traditional fans. Water cooling systems are also more likely to provide quieter performance, meaning your system will create much less noise than a traditional fan setup. This water cooler in particular will make for an adequate cooling solution for everyday users, however overclockers and gamers alike might find this kit lacking in several areas.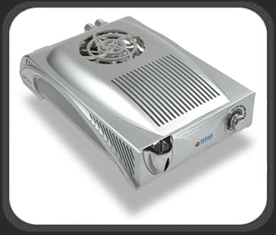 Company Profile (from the Titan site):

"Titan Computer Co, was established in Taiwan by a group of progressive and experienced engineers in their respective fields. Since our establishment with over 14 years of manufacturing experience with high quality cooling devices for various kinds of PCs, we have successfully gained worldwide recognition for our innovative designs. Titan is headquartered in Taiwan and has its own two factories, total approximate 20,000 square meters. Both are located in Guang Dong - China, China. There are around 1200 employees, which provide combined efforts a production capacity of over 1.2 million units per month. To keep advance with the fast changing market; new models are launched every 1-2 months to meet your requirements. Please assure that whichever of our services you decide to use, you will receive our immediate and careful attention."

Product Packaging:

The Titan Water Cooler comes complete in one convenient package. Items inside the sturdy primary box are covered in bubble wrap and the smallest components are arranged in a selection of plastic bags. The packaging was excellent, expect everything to arrive in one piece, without damage.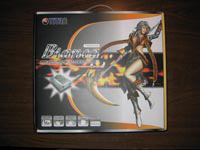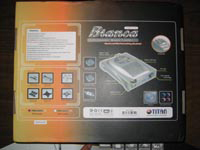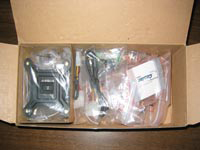 Features (from the Titan site):

• External water cooling
• Nice-looking design
• Powerful silent cooling performance
• Available in 2 versions (CPU version and GPU version)
• CPU version: support for INTEL P3, P4 (socket 478, 775)
• Support for AMD K7, K8 (socket 462, 754, 939, 940)
• GPU version: support for ATI and NVIDIA VGA cards
• Straightforward water fill port with a bright LED
• Fan speed control function
• Water flow indicator showing the status of the water flow
• Alarm of pump and fan failure
• Color illustrated user manual in 7 languages
• Competitive pricing


Specifications (from the Titan site):

• Model: TWC-A05/C (CPU version)
• Total Dimensions: 164 x 255 x 67 mm
• Fan Dimensions: 80 x 80 x 25mm
• Rated Current: 0.30A
• Total Power Consumption: 1.50W
• Rated Voltage: DC 12V
• Rated Speed: 1300+/-10%RPM (min) 2700+/-10%RPM (max)
• Airflow: 15.68CFM (min) 33.18CFM (max)
• Noise Level: <21dBA (min) <26dBA (max)
• No of Pole: 4 Pole
• Rotation Direction: Center - Clockwise
• Bearing Type: SLeeve/ One Ball/ Two Ball/ Z-AXIS
• Life Time: 25,000/35,000/50,000/60,000 Hours

Please read on to the next page for more... Next

Page 1 | Page 2 | Page 3 | Page 4 | Home | Forum | Review Index | Page Views:
Bruin Tracks
» Up to 35% off at Monoprice.com

» Shell Shocker Deals at Newegg.com

» eBay
- Shop Victoriously!