Sunbeamtech Fireline and Blue Flame Optical Mice - Page 1 of 2

In today's world a lot of emphasis is placed on how fast your CPU is, or how much RAM your system has, and it is very easy to overlook the peripherals that play such a big part in your computer use. This review will take a look at some of these essential peripherals in the form of the Fireline and Blue Flame optical mice made by Sunbeamtech.


Sunbeamtech has been in business since 2000, and at first they focused on manufacturing cold cathode lights. They soon expanded into cases, peripherals, case modification accessories, and cooling devices... Many of which can be found at Xoxide, the sponsor of this review.

So let's take a closer look at the Fireline and Blue Flame optical mice and see just how they stack up.

Packaging:

The two mice come packaged very differently. The Fireline is in a plastic clam shell type package while the Blue Flame comes in a bigger box. The bigger box of the Blue Flame gives you the initial impression that there is more included than with the Fireline, and that it is a higher end product (and going by price it is). Once you open the packages up you find that there is just a mouse in either package, and nothing more.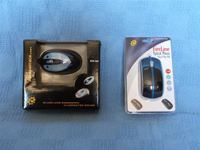 Features:

Both mice have the same features (As taken from the Xoxide website):

• Plug and Play USB Compatibility
• Windows 98/ME/2000/NT/XP
• 800dpi Optical Tracking Engine
• Scroll Wheel/3rd Mouse Button
• Cool LED Illumination

Setup:

Really not a lot to say here. Both mice are USB, and neither come with a PS2 adaptor, so you will need an open USB port on your computer. I simply unplugged the existing PS2 mouse on the test system and plugged the mice into open USB ports and Windows XP detected the new mice and loaded drivers for them. Yes I did have both mice connected to one system at the same time. You really can't ask for or expect anything any easier than that. Looking at the mouse properties in the Window's Control Panel you will see the standard options.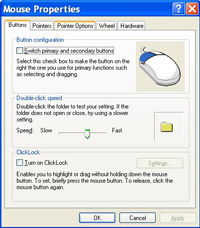 Appearance:

Both mice are very attractive looking. The Fireline comes in black and blue as well as black and red, while the Blue Flame comes only in Black and Blue. The Fireline also has some ridges cut into the sides to aid in gripping the mouse.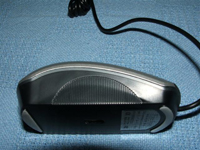 Below are some pictures to give you a better idea of the look of the mice.

First the Fireline...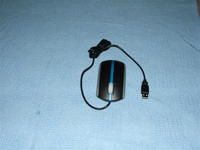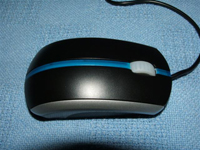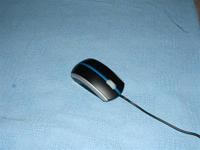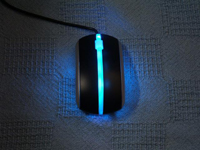 I really like the way the Fireline's LEDs skirt the mouse giving it a very nice visual effect. It almost looks like it is hovering.

Now the Blue Flame...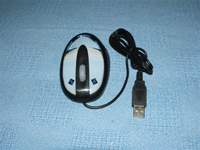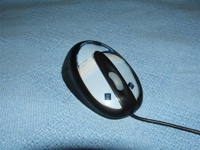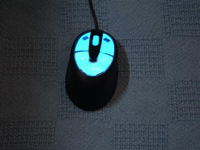 Please read on to the next page for more... Next

Page 1 | Page 2 | Home | Forum | Review Index

Page Views: