Thermaltake Shark ATX Case - Page 1 of 4

Thermaltake has made a name for themselves with their unique line up of cooling devices, accessories, and computer cases. Interesting designs are one thing, but the solid performance and useful features offered by Thermaltake products are what truly make them stand out. Recently they have released several new cases that look sharp, but do they offer the features and performance expected? To investigate this question, I will be checking out their new full tower case called the Shark.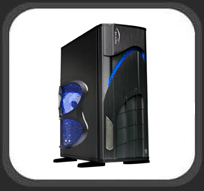 Features and Specifications (taken from the Thermaltake website):

Features:

• Removable motherboard tray
• Dual 12 cm fans in front & rear
• Fits Tt liquid cooling system (performance radiator with 12 cm fan) or any other specific brands
• See - through side panel with EMI shield
• Security lock in front bezel and side panel
• Retractable foot stand
• Ultra light: 6.8 kg (14 lbs)

Specifications: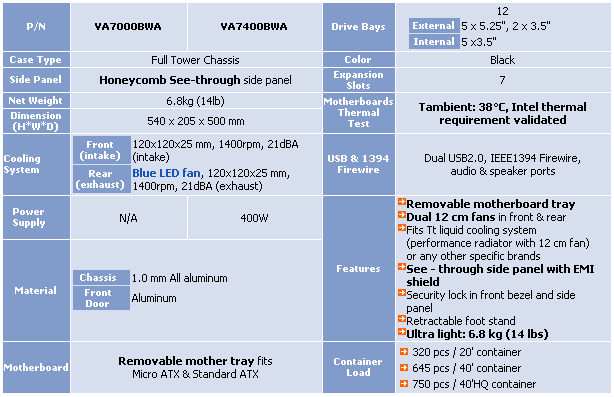 Shark Packaging:

As you would expect from any retail packaging, the Shark comes in a brightly colored box that gives you all the details about the case. The front of the box gives you just a quick glimpse of what to expect, while the back of the box gives you the details.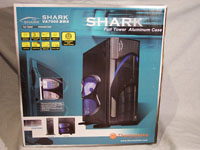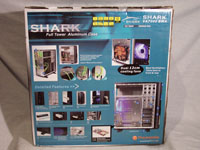 Opening the box, you don't find anything that is not used in any other case packaging. This packaging style has proven itself by ensuring cases arrive undamaged. The case sits between two form fitted Styrofoam pieces. To avoid any scratches on the case, it is also enclosed in a plastic bag.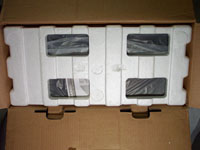 Please read on to the next page for more... Next

Page 1 | Page 2 | Page 3 | Page 4 | Home | Forum | Review Index | Page Views: