Thermaltake PurePower 350W Fanless PSU - Page 1 of 2

You would be hard pressed to find a computer enthusiast who is not familiar with the name Thermaltake. They started doing business in 1999, and since then have built a solid reputation for producing quality computer cases, cooling products, accessories, and power supplies. Today we will be taking a look at a some what unusual power supply, the 350 Watt Silent Pure Power Series Fanless Power Supply.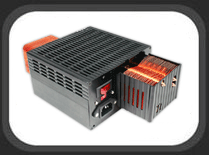 Packaging:

As always packaging from Thermaltake is top notch. Not only is the retail box well packaged and very sturdy, but it is also placed in a shipping box with plenty of shipping peanuts to insure that everything arrives in one piece and undamaged. Inside the box you will find the power supply, power cord, small packet of mounting screws, and an instruction manual.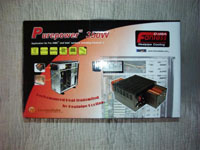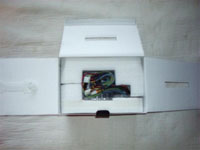 Specifications (from the Thermaltake website):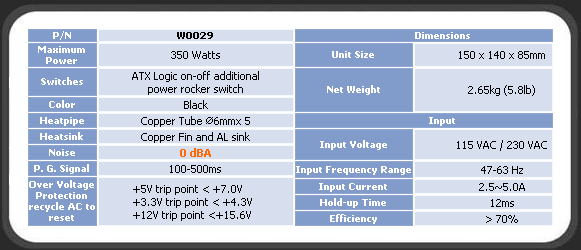 • 1 x 20 pin ATX connector
• 9 x 4 pin 12v molex connectors
• 2 x 4 pin floppy connectors
• 2 x SATA connectors
• 1 x 4 pin 12v connector

Features (from the Thermaltake website):

• Application For AMD™ and Intelฎ system including Pentium 4
• Silent fanless PSU, 0dB Design
• No cooling fan is required, stay cool without suffering the fan noise
• Heat pipe technology, ensure the best performance
• Huge Heatsink and Extruded aluminum casing , transfer the heat quickly
• Muti-direction Vent,transfer heat to exterior through natural convection
• The 350-Watt PSU ensures excellent voltage stability
• Intelligent Cable management
• Thermal overload, short circuit, current overload, over voltage-protection
• With no Active PFC

As you can see in the picture below all the power leads come sheathed and color coded. The power leads are fairly long but seemed very willing to stay where I put them making for an easy clean installation.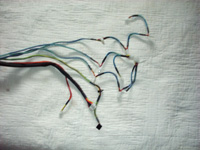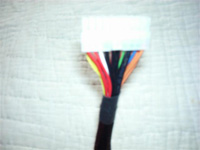 And for those who have made the move to S-ATA, you have two connections provided.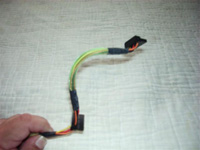 What sets this power supply apart from most others is the fact that is has no fans in it. This is very different from most modern power supplies that utilize two fans. With the use of two heat sinks and a heat pipe connecting them, Thermaltake has managed to do away with the fans all together. The larger of the two heat sinks is located on the back side of the power supply and hangs out the back side of the computer case. The smaller of the two heat sinks is on the front side of the power supply and therefore resides inside the case.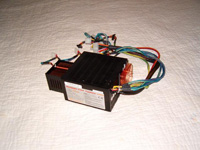 The back (below left image) and front (below right image) of the power supply before installation...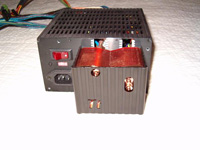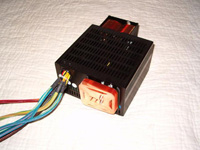 The back (below left image) and front (below right image) of the power supply after installation...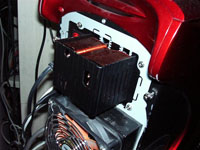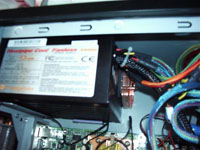 Installation was uneventful, and was as easy as installing your typical power supply. An overall view of the completed installation...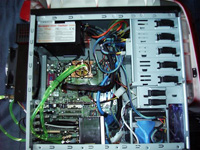 The Power Supply is about as good looking as one can be with its black case and copper heat sinks.

Please read on to the next page for more... Next

Page 1 | Page 2 | Home | Forum | Review Index | Page Views: