Packaging and Accessories:
The monitor arrived packaged in a plain brown box which is a good way to keep a low profile especially if you opt to have UPS leave it on your door step or back porch if you are not home. Upon opening the box I was very surprised to find that the monitor was supported only by padding on each end. There was nothing to protect the screen should something hit the box during shipping. It may be true that if there is damage due to shipping it falls on the carrier, but a little more protection on the investment would have been nice to see.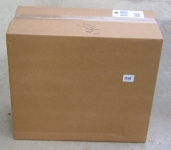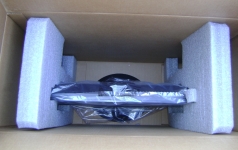 Packaged at the bottom of the box are the accessories which include a DVI cable, VGA cable, power cord, quick start CD, and an audio input cable. I was a bit surprised to find that no HDMI cable was packaged with the monitor, but that seems to be rather common with HDMI compatible items these days.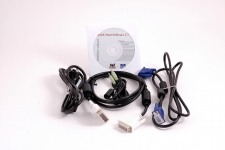 The Basics:
The ViewSonic monitor unveiled turned out to be a very pretty item. The piano black finish looks great although it is not as fingerprint resistant as you might like. The 23.6" monitor gives you a wide display.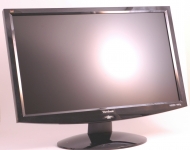 I love that the power button is located front and center on the monitor. No need to feel around the top or side to turn it on. Also pictured below is the monitor base which allows for a good range of tilt, finding your sweet spot should not be a problem.