VIA PT Series Chipset Preview - Page 1 of 4

VIA Technologies, Inc. is on the verge of releasing a new series of core logic chipsets for Intel Pentium 4 based motherboards that should be the first viable third party alternative to the Intel i915 and i925 based boards on the market right now. The new VIA PT880 Pro, PT894, and PT894 Pro will cover a broad range of the motherboard market, offering solutions for entry level systems, all the way up to workstations and high performance enthusiast systems.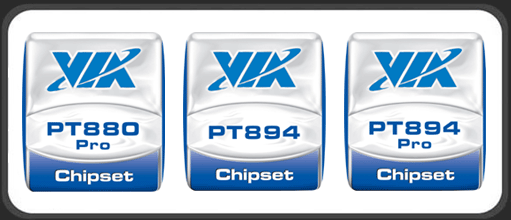 VIA is marketing these new chipsets to fit into the following segments of the market:

PT880 Pro:
&nbsp&nbsp• A "stepping stone" solution for system integrators and enthusiasts.
&nbsp&nbsp• To compete with i865/i875.

PT894:
&nbsp&nbsp• A mainstream, but high-performance, PCI-Express solution.
&nbsp&nbsp• To compete with i915.

PT894 Pro:
&nbsp&nbsp• A solution for workstations and power users.
&nbsp&nbsp• To compete with the i925.

Universal Features:

Details of the key features and capabilities for each chipset will be discussed separately, but many common features are shared between the three.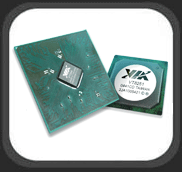 StepUp Technology - StepUP Technology is VIA's term for motherboards using these new chipsets to support both DDR and DDR-II memory in dual channel mode. Users would be limited to using one format or the other at any given time, but the availability allows a user to install DDR memory they may have on hand, and upgrade to DDR-II when it is convenient for them.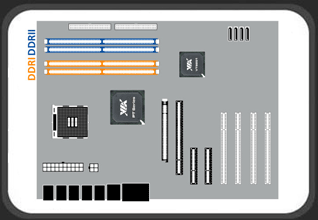 DDR-II memory is still far more expensive than DDR, and for the most part there is no tangible performance increase to make it worth while to make the switch. As DDR-II 667 becomes more readily available and affordable this will all change, but there is no reason for the user with high quality DDR modules to abandon them, if they don't have to. Some experts foresee DDR and DDR-II reaching price parity sometime in the second or third quarter of 2005, perhaps making that stage of an upgrade at that time.

VIA Flex Express - Flex Express references the new chipset's flexibility in the area of graphics cards. The more budget oriented PT880 Pro will provide a different solution that the PT894 and 894 Pro, but all offer a great deal of flexibility for manufacturers.

A PT880 Pro board may feature AGP and PCI-Express, allowing the user to 'step up' to a new graphics card at their convenience. PCI-Express video cards are becoming more readily available, but the prices are still relatively high. On top of that, many users may already own an AGP video card that can handle all of today's demanding applications and is in no way ready for retirement.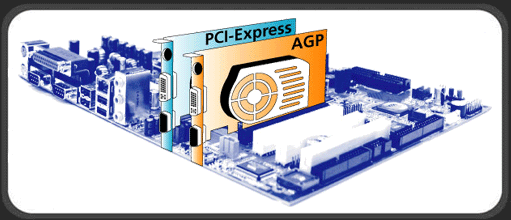 PT894 and PT894 Pro chipsets can support various configurations of PCI-Express with the ability to distribute the bandwidth to multiple devices. The high bandwidth PCI-E devices will now connect directly to the Northbridge, increasing performance and reducing the bottleneck that may occur on other boards between the Southbridge and the Northbridge. VIA sees the main use of having dual PCI-Express cards or an AGP and a PCI-Express grpahics card being for multiple displays. Workstations benefit from the increased desktop space, and many games (such as X2 - the Threat, and Microsoft Flight Simulator) are finally starting to support it.

Higher end boards featuring two PCI-Express slots will be configurable to share the 20 lanes of PCI-Express graphics bandwidth available directly through the Northbridge. A primary card for 3D gaming can be set to use an x16 lane with a secondary card using an x4 lane for data display. Another configuration would allow the two cards to split the bandwidth, providing an x8 lane for each. The schematic below provides an overview of the PCI-Express connections.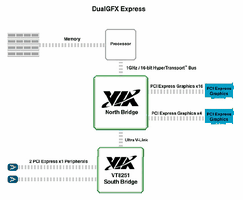 Some people may already be asking about SLI or something equivalent. Although the hardware is fully capable of running something like SLI, it is presently a business matter as to whether or not it will be included in the design. This area could be the most interesting to keep an eye on, and hopefully something can be worked out to allow SLI, or whatever VIA would call their version, on these new chipsets.

Please read on to the next page for more... Next

Page 1 | Page 2 | Page 3 | Page 4 | Home | Forum | Review Index | Page Views: