The Basics:
The included AC/DC adapter is rated for a 120-240V 50/60Hz input drawing 0.8A. The output side is rated at 24VDC with 900mA output for a total of 21.6W. So based on this rating I would guess the specs on the box are correct. The adapter came with a US plug, but as you can see in the picture this end can be swapped as needed for the market it is sold in. The manual control cable has a small 15mm x 75mm x 35mm case which has the Sengled name next to the manual button. This too quotes the same 21.6W output rating.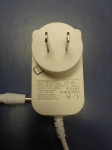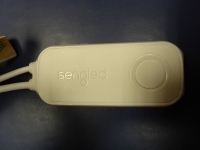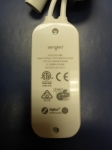 At the end of the manual control cable there is an enclosed five pin connector. This female connector is designed to accept the 5 pin male end from the LED light strip. The other end of the light strip has a female connector to accept the LED light strip extensions. You can also shorten these strips but you need to do this at predetermined intervals where there is a cut line through the copper contacts which are encapsulated. The backside of the LED strip has a sticky back so you can mount this in a variety of locations.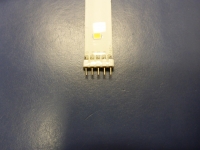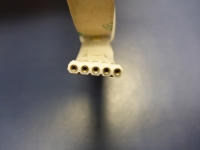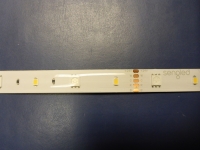 As mentioned above, these LED strips are designed to allow you to daisy chain additional strips into the main unit. But the specs around this are very confusing. According to the tag on the AC/DC adapter you can connect up to 10 units max and the back of the box indicates you can have up to 33 feet. You can purchase additional 1m length strips so this total length of 33 feet sounds correct except for one thing, wattage. If the original 2m long strip is rated for 18W and let's assume each 1m strip is rated for half of the 2m you'd have 9W each. This means our maxed out strip length of 33 feet would have (1) 2m strip and (9) 1m strips (18W+(9W*9))=99W. But the power supply unit is only rated for 21.6W. So obviously something is amiss here.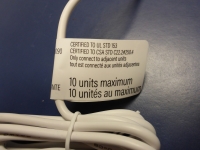 Setup:
Sengled did not send over their hub, so I paired this device to the Hubitat hub. Doing so was very straight forward, and the only catch is that Sengled is not officially supported so the device comes in as a generic RGBW light. Once set up, you can control the light on/off, you can set the color on a slider or directly by entering the color temp, set hue, level and saturation.