Packaging and Accessories:
The
Sapphire
Radeon HD5850 1GB graphics card is sold in the purple and black box shown below. This time around the female character is armed with a sword and sports an odd set of goggles that can't be conducive to close combat!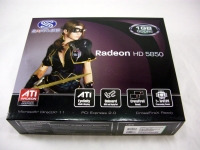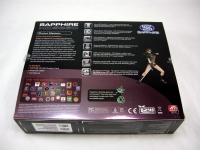 The front and back of the box detail a variety of the card's features, specifications, what you'll find in the box, and shows off some of the awards Sapphire has won over the years. The image below shows off a Bigbruin.com "Highly Recommended" award; something their cards have received a few times now.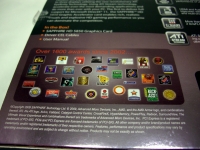 Inside the box the bulk of the accessories are stored in one compartment, while the card itself is protected in a bubble bag and placed in its own compartment.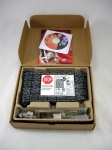 The below left image shows the card in Sapphire's typical bag, which reminds the user to make the necessary power connections. While the generic schematic shows one PCI-E power connection, this card in fact has two.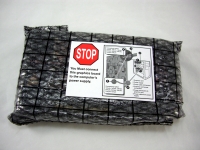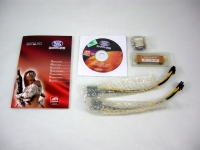 The above right image shows the accessories included with the card... There is a user's manual, driver disk, DVI to VGA adapter, CrossFire bridge, and two 4-pin auxiliary to 6-pin PCI-E power adapters.