Testing (continued):
AS SSD Benchmark 1.4.3704.27281:
AS SSD
is the last suite of tests to consider in this review. Results presented below are all provided in units of MB/s, and higher is always better. We have sequential read and write tests, as well as read and write tests that utilize 4K random blocks.
The sequential read results are shown first, and at about 642MB/s, the RevoDrive X2 is
only
a few hundred MB/s faster than any of the other drives.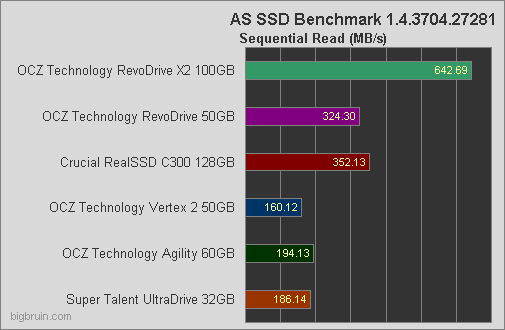 When it comes to sequential writes, the RevoDrive X2 still takes home the gold medal, but the results are more competitive.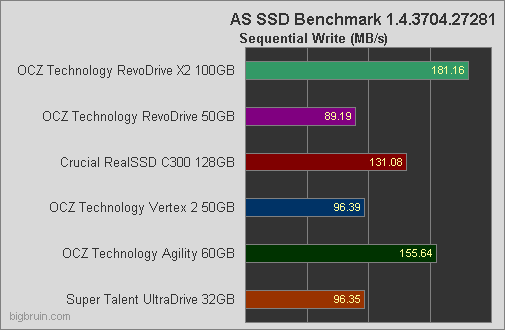 The competition is very strong in the 4KB random block read test, but the RevoDrive X2 manages to edge out all of the competition.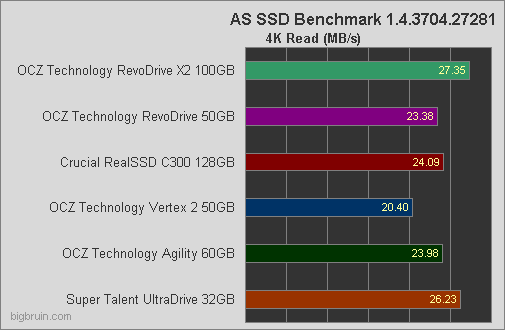 The 4KB random block write test shows something somewhat unfamiliar... the RevoDrive X2 doesn't finish at the top of the pack. It was very close, but the RevoDrive beats out the RevoDrive X2 by a fraction of a MB/s.