Packaging:
The OCZ Technology Behemoth laser gaming mouse is sold in an open faced package, giving the customer a glimpse of what is to come. The front of the box has information relating to compatibility and some of the interesting features. The rear shows a few images of the mouse along with a recap of features. All in all, well packaged and most importantly well protected. Now time to open it up and see what is inside.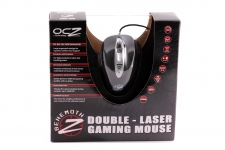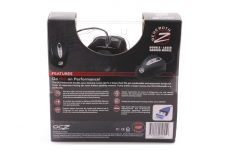 Inside the Behemoth's box we find the basic necessities: a software disc, user's guide (in multiple languages), and of course the mouse. Keep in mind that the included disc has customization software, as a special drivers are not necessary.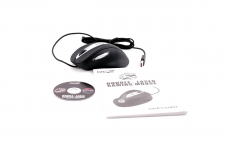 The Basics:
Now we are able to get up close and personal with the Behemoth and find out what all the fuss is about. Right off the bat you can see the ergonomics in action with the Behemoth. The scroll wheel located between the two main buttons is nice and thick allowing your finger to rest comfortably when used. Here you can also see the two side buttons that have profile indicator LEDs on either side that we will look at more closely in a bit.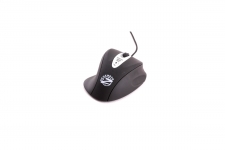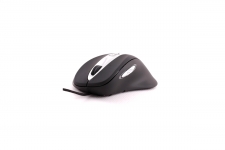 The right side of the Behemoth is what helps really separate it from the other gaming mice on the market. The added thickness on the right side gives your ring finger and pinky a place to properly rest, instead of hovering uncomfortably like with other devices. This slight stroke of genius does make a vast difference, especially over long periods of use.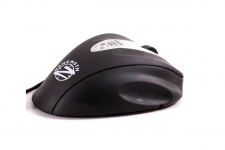 As you can see the Behemoth dwarfs the standard Microsoft mouse (below left image) and is thicker than other gaming mice such as the Wolfking MVP (below right image).