Packaging and Accessories:
The unit comes well packaged in a full color box that provides a few of the specifications listed previously. Opening the box you'll find the power supply, a 6' long AC power cord, and an 18" USB C cable as can be seen in the pictures below.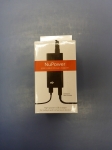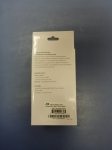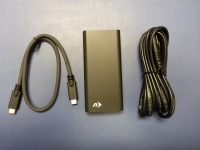 The Basics:
The power supply has a nice matte black finish with the NewerTech logo in the bottom corner. On one end you have the dual prong AC input and the other has one USB Type-C and one Type-A ports.


The fit and finish of the device is nice and appears to be very well made. The included USB Type-C cable, while short (18"), also appears to be of very good quality. The ends connect securely to the power supply and to all devices I tried. Similarly the AC power cord is well made and connects securely to the power supply.