Mushkin Atlas 30GB mSATA Solid State Drive
Testing (continued):
CrystalDiskMark 3.0.1 x64 (continued):
512K Write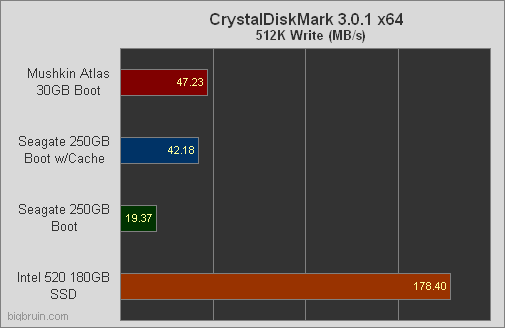 4K Read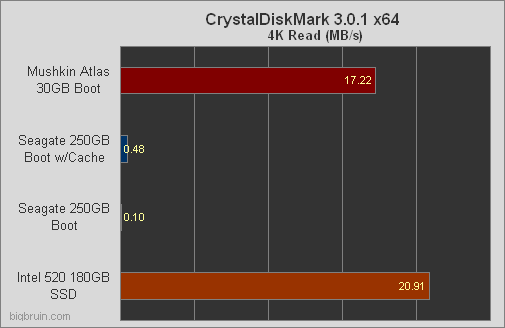 4K Write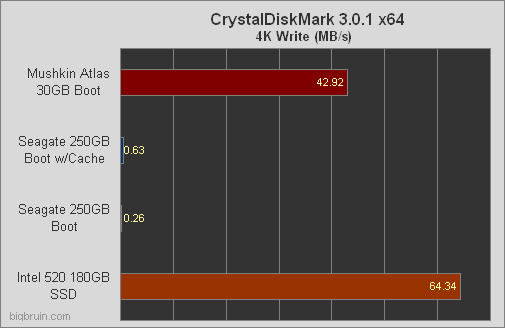 With the exception being the Sequential Write tests, the Mushkin Atlas obviously out performed the traditional hard drive. What that implies though, is that the 250GB drive has been replaced by this extremely low capacity 30GB SSD. However, checking the results when the 250GB hard drive was working with the 30GB SSD as a cache drive, we see a sizable performance improvement while the capacity of the system is not impacted. This is a great setup as it gives a significant boost to performance while also providing an easier installation.
---