Software:
Mad Catz
recommends that you install the driver software prior to plugging in the Call of Duty: Modern Warfare 2 Elite USB gaming keyboard. You'll really want to follow those instructions, because not even my up-to-date version of Windows 7 could find a driver for it. After a few minutes of wondering why the keyboard wasn't recognized, I finally gave in and installed the software. The setup from that point on is fairly straight forward. As you run through the wizard, you are eventually prompted to plug in the keyboard. In fact, you only want to plug in the "keyboard" USB plug as also plugging in the "accessory" USB plug will only confuse the software and cause it to hang indefinitely - or the 10 minutes I actually waited before starting over. After some trial and error, I ended up going to the Mad Catz site and downloading a new version of the
drivers
. The new driver worked like a charm and after a few moments I was back in business and the process continued.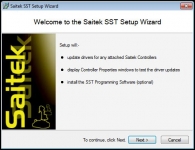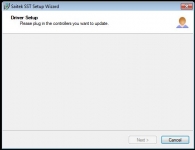 After connecting the appropriate USB plug and clicking next, I waited for the drivers to install. Once the wizard was finished, I was greeted with the final screen - and a smiley face icon thanking me for purchasing the unit. Immediately after completing the install, Windows Update informed me that it had found new drivers for the keyboard and promptly installed them. But sadly, we're not done yet. We still have the configuration program to install so the COMBAT keys can be utilized.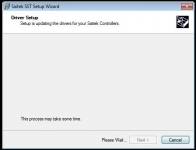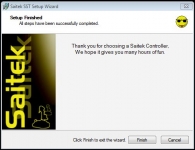 Part of what makes the Mad Catz Call of Duty: Modern Warfare 2 Elite USB gaming keyboard so special is the ability to configure the 12 COMBAT keys, and to do that you're going to need some software... and thankfully the software from the included CD worked this time. As I mentioned earlier, this keyboard is essentially the Mad Catz Cyborg keyboard with a different branding, so it stands to reason that the software would reflect that.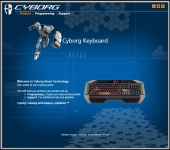 Once installed, you can either choose the default profile - which is the Call of Duty: Modern Warfare 2 profile or the programmable profile which allows you to set the buttons to whatever you wish.