Packaging and Accessories:
The
Limitless Innovations
JumpSmart comes in a full color box that has a picture of the product shown prominently on the front, as well as stating its basic functions. The side of the box provides some additional details on the jump starter, flashlight, and power bank. The back has a poorly edited photo of the device "in use," while providing additional details on features, showing contents and detail of the connection end of the unit. It also lists several certifications it has which is reassuring. On the top of the box they have now included a sticker to indicate the increased performance capability to 8cyl/5.0l engines.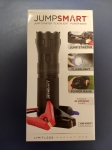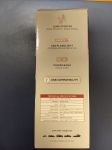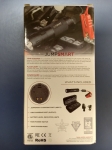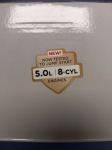 Opening the box you will find a semi-rigid molded fabric case.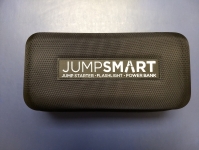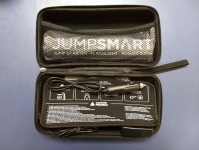 Unzipping the case reveals the flashlight/JumpSmart device in a separate bag on one side and smart jumper cables, a DC charging cord, an AC charging cord and printed instructions on the other.


While what you find matches the contents list on the box, there is a discrepancy with the website (picture below) which says a 3-in-1 USB cable is included. This cable appears to be sold for $20 on their site.