Testing (continued):
PCMark Vantage x64:
To wrap up the testing we have
FutureMark
's PCMark Vantage (64-Bit). The "HDD" portion of this suite of tests was executed on the drives featured in this review. Of all the results presented, five were selected to be displayed here for comparison purposes. Each test provides results with units in terms of MB/s, and higher is always better.
In the Application Loading portion of the test the HyperX 3K drive scores an impressive 362MB/s.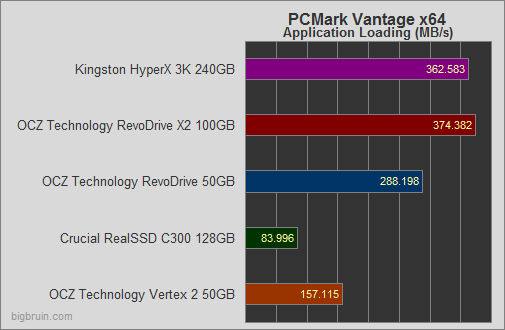 Gaming is apparently this drives forte, as it surges to the win and a transfer rate of 275MB/s.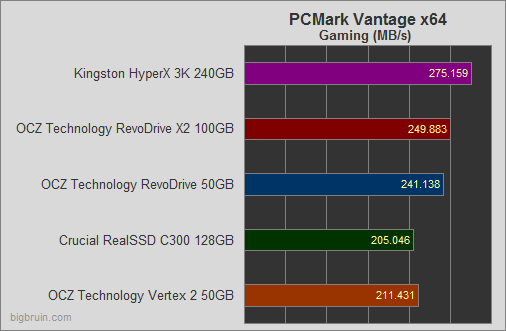 In case a synthetic analysis of Vista starting up appeals to you, the HyperX 3K drive manages to do quite well at just over 400MB/s.
The Windows Media Center portion of the test has the Kingston drive performing at a rate of 446MB/s.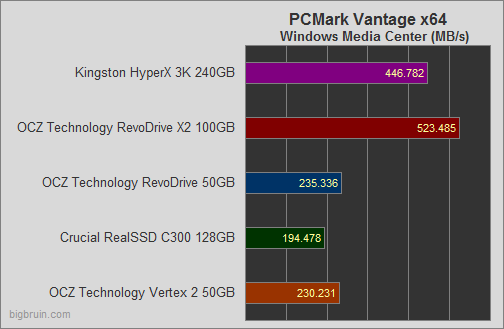 And running Windows Defender is apparently also a strong capability of this drive. Is anyone running Windows Defender these days?