The Basics:
The first image shows all of the hardware removed from the box.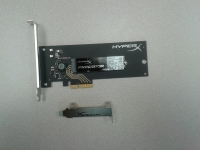 Next we have two different views of the Predator from the top, which suggests to me that the card is bigger than you might want it be if you were looking to cram it into a tiny system. It is built to the HHHL (Half-Height, Half-Length) specification, and other adapters are available elsewhere if you need something different.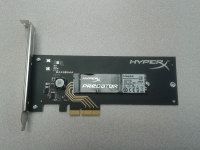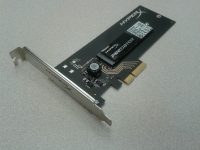 Taking a closer look at the M.2 SSD shows that a data label covers the whole front side of the card, and as would be the case if installed in to a typical M.2 slot - there is just one screw required.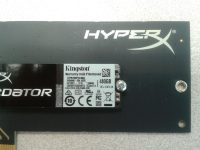 Flipping the card over reveals that there are two other screw holes that could be used for installing shorter M.2 SSDs. Comparing the view from the front and back also reveals that the electrical traces from the M.2 slot to the PCIe slot alternate, which obviously allows the space for them to be so heavy.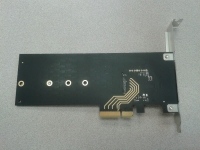 Removing the SSD from the card lets us take a closer look at the chips on board...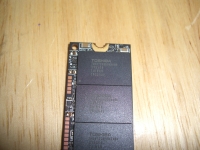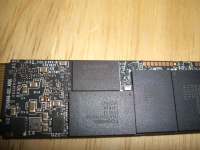 And going back to the PCIe adapter shows that there is a pad that rests against the M.2 SSD. This seems to be for heat dissipation, but also may serve to brace the SSD better than just the socket and one screw at the far end.