Testing (continued):
Performance Test 7.0 64-Bit (continued):
The "Memory Write" test gives us one more sample of extremely close results.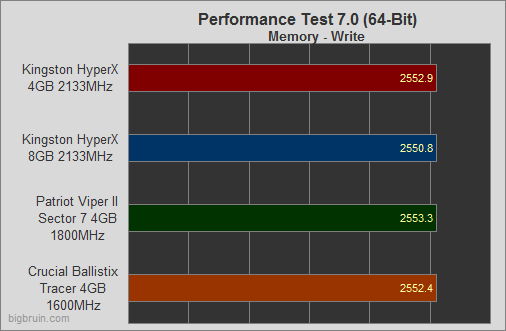 The "Memory - Large RAM" test is about the only place we see anything interesting, and that is because this test is actually concerned with capacity. While the other four tests had things neck and neck, the 8GB kit dominates the 4GB kits.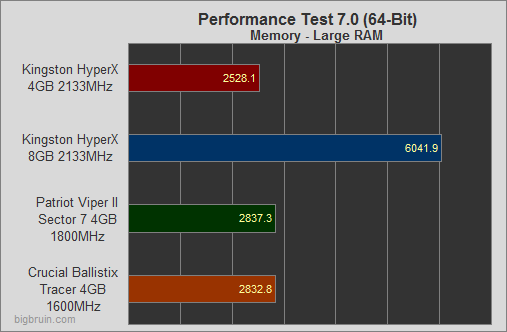 Memory Mark is what Passmark calls the composite score, and the one 8GB kit takes this one solely because of the influence of the Memory - Large RAM test. A bit surprising is that while the three 4GB kits perform about the same, the 2133MHz Genesis kit comes in last!