Testing (continued):
Performance Test 7.0 64-Bit:
PassMark
's Performance Test v7.0 is the next benchmark to consider. This suite uses five individual memory tests (all of which have units of measure in MB/s) to develop a single composite score (with no units of measure assigned to it). Higher scores are better for each test.
Looking at the "Memory Read - Uncached" results we see that all of the kits score about the same, with the HyperX Genesis 4GB slightly edging out the higher capacity HyperX T1 8GB kit for top honors.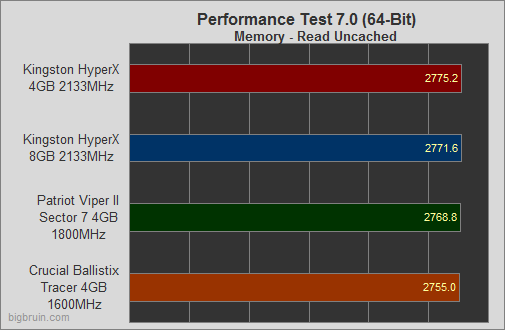 The "Memory Read - Cached" results show an even closer bunching of scores, with just about 1MB/s point separating first from last.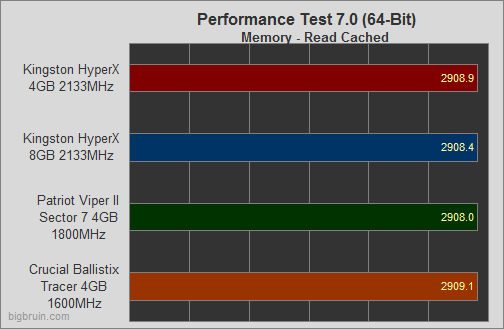 For "Memory Allocate Small Block" testing we see another rather tight bunching of scores, but this time the 4GB Genesis kit finishes last.