Packaging:
In typical Cooler Master fashion, the Scout 2 is packaged in a well-detailed, retail oriented box. The front of the box provides an overview picture of the case, the model of the case, and a picture of a soldier on a battlefield. The back of the box goes into much more detail with multiple views of the case and the many features of the case pointed out.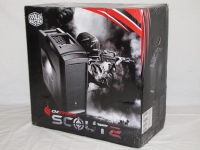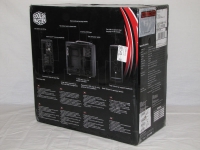 To protect the case from damage during shipping, Cooler Master packs the Scout 2 between two large Styrofoam blocks. This will protect it from most crushing damage, but not piercing damage.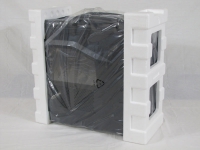 The below left image shows the box that the various accessories are packaged in. Instead of placing the box loosely in the case, or using a cable tie to secure it, Cooler Master used the 3.5" hard drive tool-less clips to secure it in one of the hard drive bays. While it doesn't add anything to the case, I have to admit I was impressed and got a good laugh from their ingenuity. The second picture shows the accessories that are included with the Scout 2. These include the typical user manual, 5 sets of 3.5" hard drive mounting brackets, various screws, a piezo speaker and a surprising number of cable ties.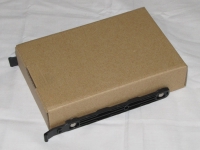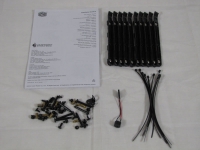 In addition to the above accessories, Cooler Master also includes a 2.5" to 3.5" hard drive adapter. This is helpful as it allows the use of two SSD's with the Scout 2.