Testing (continued):
Crysis:
A third-party DirectX 10 benchmark used with the 3D game Crysis was run at a resolution of 1680x1050, with 8x Anti-Aliasing, in 64-Bit mode, and with settings on high. Results are provided in terms of a minimum, maximum, and average frame rate value, and higher is better for each.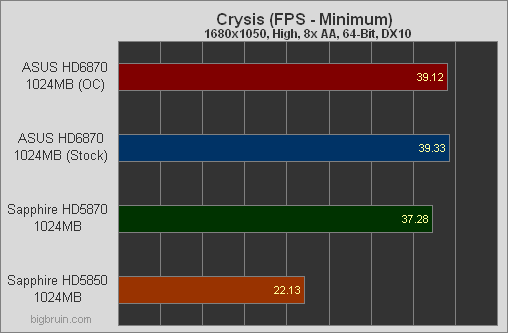 The chart above shows the minimum frate value achieved with each configuration. The HD6870 holds a slight edge over the HD5870, with the HD5850 lagging well behind.
Looking at the maximum frame rate values we see the HD5870 and HD6870 are comparable, and that overclocking the HD6870 can help squeeze out a few extra FPS.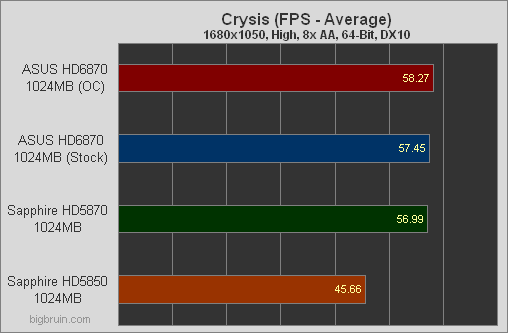 The final chart shows the average frame rate value, where we see that overclocking only boosts the HD6870's performance by a fraction of one FPS, and that in either test it is just a bit faster than the HD5870.