Conclusion:
The
Lynktec
Bolt is a well thought out and executed product. The ease of use is far beyond any other car mount I have used. The added bonus is the fast Qi 10W and 7.5W profiles it supports will keep your device fully charged all day on the road. The only issues I had were with one phone case, which must have some metal backing in it, and the mount loosening over time. Both of these are specific to my current use and I don't think are indicative of a poor design just something to keep in mind.


The Lynktec Bolt Smart Car Mount and Qi Wireless Charger normally retails for
$49.99
at popular online retailers like
Amazon.com
or directly from the
Lynktec website
. Despite having some issues with the mount staying tight, this still seems like a very good value. Most quality wireless chargers will run you $25-30 even on a sale, then you still have to buy a cable and dual port QC 3.0 charger which will be another $15-20. After doing all of that you will have spent about the same amount and won't have the slick auto opening and closing arms. To further sweeten the deal, Lynktec is currently running a promotion that drops this price to $40 when you buy directly from them, at that price this is a steal. I might pick up another for our other vehicle.
In the end, the Lynktec Bolt Smart Car Mount and Qi Wireless Charger easily earns the Bigbruin.com "Good Value" and "Highly Recommended" awards.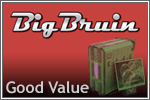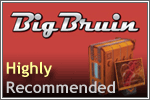 Pros:
» Awesome auto lock/unlocking
» Charges really well, even with a fairly thick case
» Meets the Qi 10W and 7.5W standards
» Dual port 12V adapter and quality USB C cable
» Built in battery keeps it working even if your car is off
» 1 year warranty
Cons:
» Rotation tends to loosen the mount
» Some vents maybe hard to keep mount secure on
Please drop by the Bigbruin.com Forum and feel free to post any
comments or questions
.