The Basics:
As mentioned previously, this plug is roughly the same size and shape of the typical smart plug. It provides a three prong receptacle and obviously has a three prong plug. On the left side of the device there is a manual On/Off switch, on the top there is a D-Link logo, and the right side has a QR code. There is also an LED indicator that is hidden behind the face of the device. Overall it is a very simple and attractive device.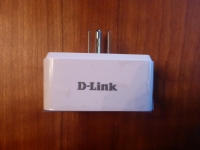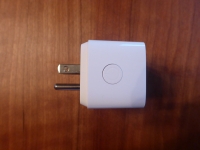 Setup:
Setup is done through the mydlink app and you'll have your new device up and running in minutes. Going to devices and selecting Plug, and in my case it told me I didn't have any installed. At this point I selected add a device, scanned the QR code, and waited for the orange light to start flashing.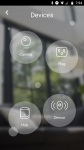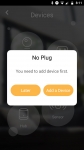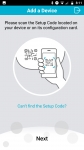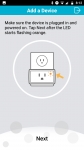 Next I connected it to my designated Wi-Fi network and started some basic configuration. Then the app binds the device to your account. After this I got a message indicating the plug had a firmware update, selecting Update Now the app will do all the work.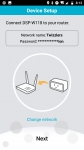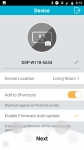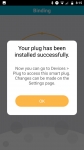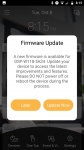 At this point the outlet has basic functionality through the app, but you can do other things as well, like set up Automations. As mentioned at the beginning we were also sent a leak sensor for review, so I tied this outlet to that sensor as can be seen below.