The Basics:
The two mini tower shaped routers appear the same, but they are not. Holding each at the same time you will notice the one marked "A" is slightly heavier. Each one is a rounded triangular shape with sides of about 3.5" and it stands about 8" high. They are fairly attractive with a gloss white finish and a small bronze band at the bottom.


On one side there is an LED indicator which can be controlled in the web GUI. The bottom has a lot of openings for passive cooling and there is a ring at the top where heat can escape. Also on the bottom you'll find the (2) Ethernet ports, a power connector, and power switch which are recessed with a notch opposite for cable clearance. The Reset button is on the bottom as well. Then on one side you will find a button to use WPS if you enable it. Also inside the notch you will find two stickers which have info about default Wi-Fi network SSID, password and admin log in info.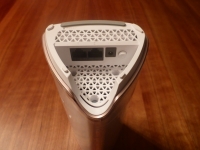 Setup:
To set up your new D-Link COVR 2202 you need the D-Link Wi-Fi app from your respective store. Basic installation is really straight forward. From the app you select the + to add a new device. After that you can either choose to scan the QR code included with the device or you can choose to manually set up the device. I typically do the manual configuration since sometimes the auto installs automatically select settings I may not want. In the manual setup you will select the type of device you are installing then the model number. The next step is I assume for those who already have a COVR mesh system but are adding another node, though I have never seen these for sale individually. For first time users you will select set up network.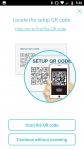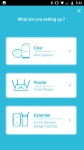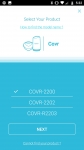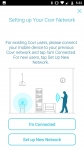 From here the app will step you through the installation of the base unit. In each step they clearly show what you are expected to do prior to hitting next. It is important to remember you need to do this set up with the COVR labeled A.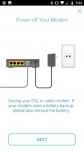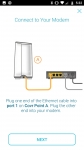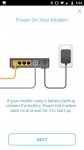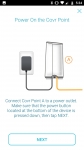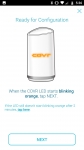 After the COVR boots up, the LED behind the COVR will illuminate orange. Next it will tell you to connect to the wireless network using the default password. During this first attempt I was also prompted to turn of cellular data. I am not sure why but I guess it might interfere with the setup. After this you set your admin password and choose how you want firmware updates handled. For now I have left this as automatic, but I will change this to manual later. I typically like to keep control of such updates. Next up you can link the device to your Alexa and Google accounts, as well as set up D-Link defend. To use any of these you need to have the corresponding app to set them up.