Packaging and Accessories:
The D-Link COVR 2202 comes in a fairly large cardboard box which is approximately 14.5" x 10" x 4". The front shows the two mini tower routers, Tri-Band with Smart Backhaul, 3 year warranty, Alexa and Google Home compatibility, and that it will give 6000 square feet of coverage.


The back lists several of the features with a description of what they are like; smart steering and roaming and parental controls. One end of the box shows a general layout of the device and the other mentions the D-Link app.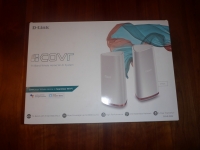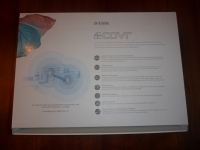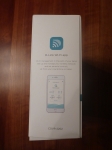 Flipping the box open you'll find the set up guide, quick install card, and GPL code statement. Under that you'll find the two mini towers wrapped in a protective plastic wrap. One mini tower is the main unit and is labeled as "A." Between the two you will find another small box that houses the two power supplies and an Ethernet cable.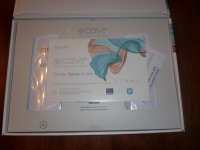 All of the items included are shown in the image below.