The Basics:
BlackVue Power Magic Pro is basically unchanged from my previous review so I won't go into too much detail. But this is a great add-on to the system since it allows you to supply power to your camera system even when the engine is off without the fear of coming back to a dead vehicle. It is also incredibly easy to use. As you can see in the pictures below; the one side has 5 dip switches and an on/off switch. The top has a sticker which explains the dip switch settings while the other side has the connection for the harness. There are two mounting holes at either end if you want to screw it down or you can use the double stick tap on the bottom to hold it in place.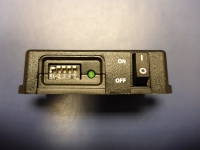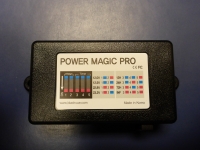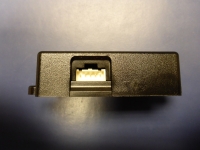 Even the cameras appear to be nearly identical to the ones in our last review. The only thing you would notice is the 4K UHD and Full HD markings on the front and rear cameras respectively. But the overall layout of the same.


On the front camera you have the same barrel design with the same locking ring that allows you to rotate the camera within detents to find the right elevation to ensure a good image. Overall I think it is a very nice and secure setup. On the front you obviously have your lens and a security LED. On the opposite side you have the recording LED and GPS indicators as well as the speaker. On the left end of the barrel you a proximity sensor which can be set in the firmware to either enable/disable audio recording or manually mark recordings. On this same end you also have a Wi-Fi indicator LED. The other end is the input end. Here you swivel a small hatch to access the microSD card slot. Initially this camera came with a 16GB card but they also supplied a 64GB UHS 3 card for testing. Closing this hatch the DC input, rear camera input and Wi-Fi switch are still accessible.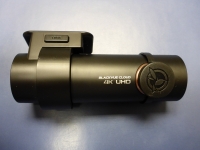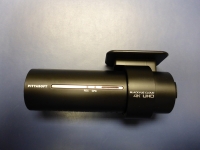 The rear camera is much smaller and lighter than the front but shares the barrel design. One thing that is missing are the detents for setting the elevation but to be honest this camera is so small and light I don't think it will drift out of position. I currently have this mounted on an SUV hatch and after repeatedly closings of the hatch there is no perceptible change in FOV. Here you will find the lens on the side of the cylinder and on one end you have the single coax connection that powers the camera and sends the video stream to the front for recording. At the other end you'll find an LED that stays illuminated whenever the device is recording.