Packaging and Accessories:
I own a few
ZOOZ
brand devices now, and the packaging for all of them is very similar. They all have a fairly understated, satin finished, black box for retail display. The thing is, they do not sell via traditional retail, and your official choices are either directly from
The Smartest House
, or The Smartest House at
Amazon
. With the box opened you see the siren on the left and the user manual tucked neatly on place on the right.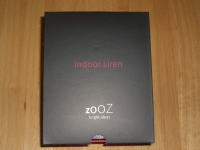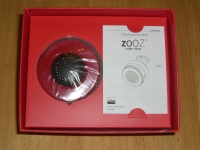 In addition to the manual, the items included with the ZSE01 include a bag of mounting screws, an adjustable mounting base, and an AC power adapter.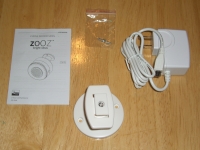 The Basics:
The ZSE01 siren is fairly simple - a plastic cylinder with a black mesh grill at its center. The grill is in front of the device's speaker, as well as a blue LED that is always on, whether connected to AC power or on batteries. This feature seems like a waste of power, but since I intend to leave it plugged in I will not worry about it too much. When the siren is activated for alarm purposes, the red ring around the speaker flashes from LEDs behind it, but honestly it is not all that bright. The below right image shows the two other features of interest - the USB port for power and the button for pairing with your Z-Wave controller.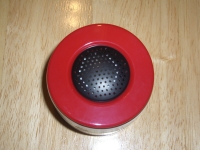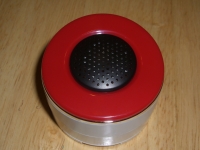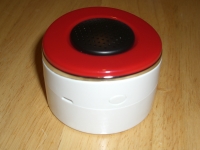 On the back of the device we see that there are two notches for mounting this directly to two screws, or the slot in the middle can be used to mount the ZSE01 to the included adjustable base. Removing the one screw from the back cover allows you access to the battery compartment, where you should add four of your own AAA batteries for backup power.