USB 3.0 Testing (continued):
HD Tach 3.0.4.0
HD Tach is an older benchmark and has been retired by Simli Software, however what I like is that it presents the burst speed of the drive and has a nice chart to show the performance during the read.
As I expected, the Seagate Wireless Plus received lower scores across the board when looking at a drive connected directly to the SATA 6Gb/s channel. This is no surprise, as the drive that is in the Wireless Plus is only a SATA II drive. With that, the Wireless Plus still performs quite well over USB 3.0.
Burst speed...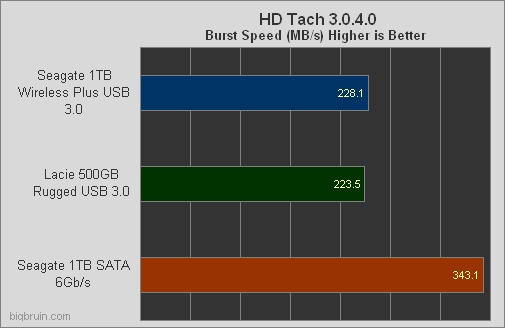 Average read speed...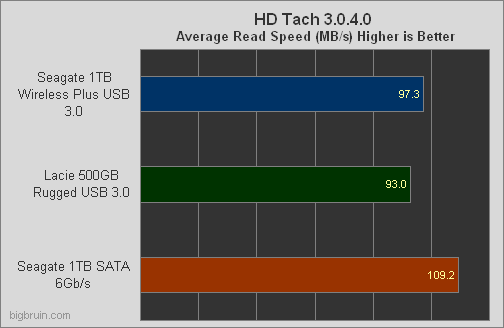 Random access...