Apps (continued):
» Hulu Plus:
You can sign up for a 1 week trial membership but it does require credit card info and a computer. Interestingly the website address shown on the WD TV Live does not exist. Once you are signed in, the main screen gives you the following options: Browse TV, Search Hulu, Most Popular, Queue/Profile and Recently Added.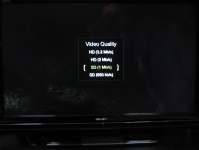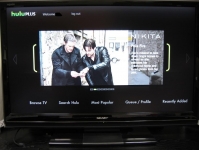 The search feature was incredibly easy to use and locates the media you want quickly. I did find the video quality to be better than Netflix even in SD mode. But what I found very nice was that many files allowed you to pick your bandwidth. Full HD videos were very good quality. The only issue I had was most of the content was clips of shows rather than complete episodes. But the functionality of the app is great.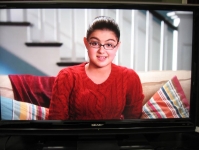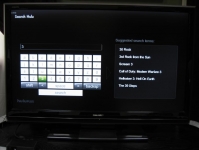 » Live 365:
This app provides thousands of commercial free internet radio stations. Even though the bit rates for most of these was pretty, low they sounded OK. Surprising you only get a 1 week trial, based on my limited exposure I doubt I'd pay for this. Without a membership you do get access to a few stations.
» Media Fly:
Allows you to stream podcasts. I didn't really use this app much but the few videos I saw were good quality but did buffer more than some other apps.
» Netflix:
In theory you do not need a PC to set up an account if you don't already have one. I was not able to but I think this may be because I used the same credit card that was tied to my canceled account.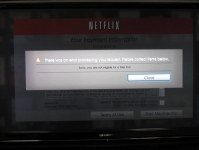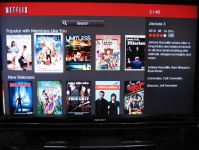 Once the account is set up you have easy access to videos through searches or via the other groups Netflix provides. Again the search tool is very effective. Playback starts quickly, and I would say video quality compares favorably to Netflix on my PS3.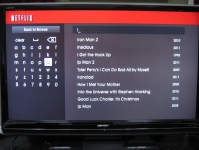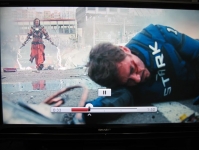 » Pandora:
The app lets you easily sign in with an existing account, but if you need to create one you need a PC. But once you are signed in you do have the capability to create new stations through the app. Controls are straight forward through the remote. The app is well executed and when the device is connected to my home theater this will be my method for accessing Pandora.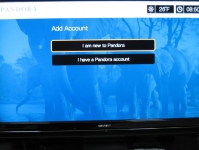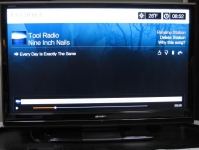 » Picasa:
Another photo sharing site. The advantage to this site is that the WD TV Live allows you to upload your pictures to your account very easily. I also found it easier to search user images over Flickr. With this app if you search for a keyword and find an image you like, by hitting the Option key you can select to see more by owner.
» SEC Digital Network:
Limited content but I guess if you are an SEC fan that doesn't matter much. Video quality was OK but nothing special. I did find the app a little hard to navigate to what I wanted, seemed like it was lagging a little and would auto play.