Testing (continued):
CrystalDiskMark 2.2:
CrystalMark
's CrystalDiskMark 2.2 was the next test executed. This simple benchmark allows you to test a variety of read and write speed characteristics of a drive, with all results provided in terms of MB/s (higher is better). The results shown below were all achieved using "Test 5" set to 100MB.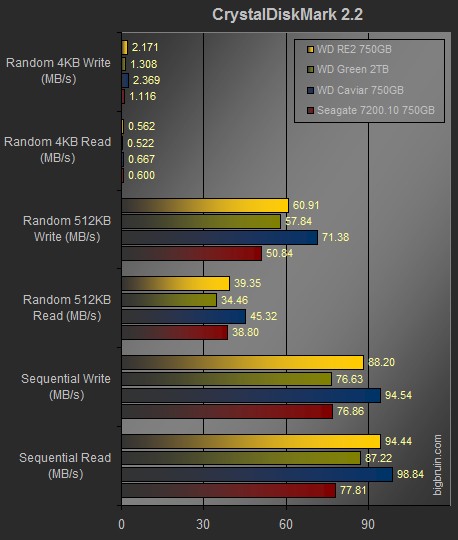 As with the HD Tune tests, this drive doesn't stand out as the top performer, but this time around it does get a little closer. The values put up by each of the four drives are so close that it would seem fair to guess that with real world usage that it would be nearly impossible to tell the difference between the drives.
SiSoft Sandra 2009.5.15.97:
SiSoft
's Sandra was the final performance test executed on the Western Digital RE2 and its competitors. From the large suite of tests available in Sandra, results for Drive Index (MB/s) and Random Access Time (ms) were what I was after. Higher values are better for Drive Index, while lower values are better for Random Access Time.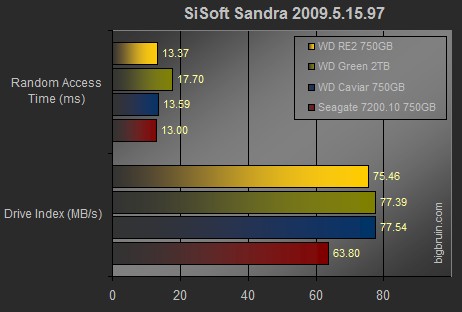 Once again we see that the review sample makes a push to be the top performer, but falls just short. The results are still quite respectable, and the 750GB RE2 is definitely no slouch.