Packaging and Accessories:
The TickTalk 3 comes in a small box, and this particular box is for the white version of the watch. The top cover shows a nice full color image of the watch, mentions the 4G connectivity, the suggested age range, and IP67 waterproofness. On one side it provides a list of contents as well as some warnings about the device. The other side panel provides several specifications and wireless band info. Flipping the lid on this box reveals a thin piece of foam protecting the watch which is tightly packed into a plastic tray. On the left side you will find the Quick Start guide and below that you'll have the charging cable.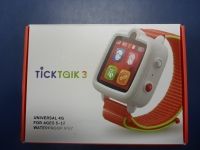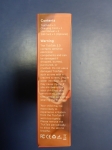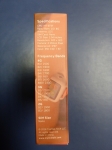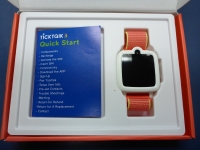 The Basics:
The watch itself is fairly large considering that it is for kids, and the measurements are approximately 1.75" square by a little over 5/8" thick. The band is very soft and has a slight stretchiness to it which should make it comfortable for all day use. The screen is about 1.5" on the diagonal and seems to be fairly well protected by the lip of the case. On the right side of the device you have two buttons. One is silver and is the power button, the other is red and is the panic/SOS button. Between the two is a small hole for the microphone.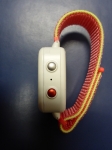 On the left side of the device you'll find two slots which are for the speaker.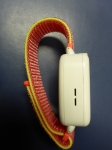 Around the back of the device you'll find the SIM card hatch and (4) points for connecting the charging cable. The charging cable is magnetic, and does a fairly good job of locating the pins properly.