The Basics:
The images below reveal the Tesoro GRAM Spectrum as a no frills keyboard. It has a compact rectangular shape without any extra ergonomic features, extra buttons, etc. To be honest, this is exactly what I want in a keyboard... just a keyboard. But, it is obviously not that simple as we are already aware that this is a high end gaming keyboard. Coupled with the understated looks are the capabilities that will make it right at home with any gaming PC.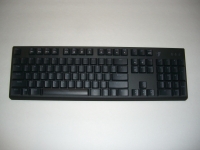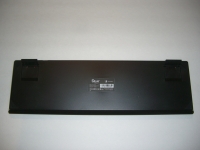 The next three images show that it has a fairly traditional key layout, with the only twists being the rather unique font that Tesoro seems rather fond of, and the labeling of some keys to identify their dual purposes.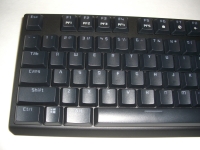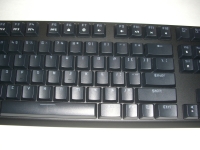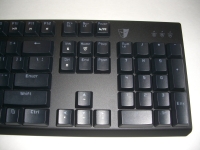 The key to changing the lighting effects is found on some of the keys shown below. By holding the Fn key and using the arrows you can scroll through the lighting effects (left/right arrows) and adjust the brightness (up/down arrows).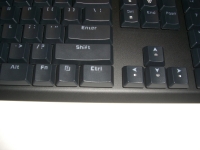 What you can not see from the top view is the fairly novel approach to mounting the keys, that we can see in the images below. Each key has a fairly low profile, with just 3.5mm of travel and only 1.5mm of travel required for actuation. Additionally, the keys are not recessed in to the keyboards body, but stand up above it making the switch and LED lighting much more visible. It looks cool with the lights inactive, but it makes for an even more dynamic visual when powered up.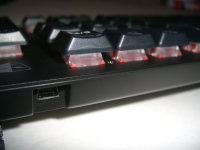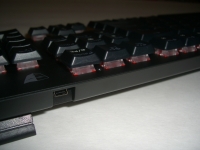 The two images above also show the mini-USB port located just above the dedicated number pad, while the image below shows the USB cable has been connected. I like the idea of a detachable cable for use while on the go, but also while at my desk in order to make sure that interface is never the source of a keyboard's demise due to pulling, dropping, etc.