In Use:
The first step toward using the Excalibur Spectrum is to install the utility program available from the Tesoro website. The download and installation went just fine on Windows 7, and once I applied the upgrade to Windows 10 I was glad to see everything still worked as expected.


The image below shows the main interface of the software, which is dominated by a view of the keyboard, with the main adjustments being made from the menu at the bottom.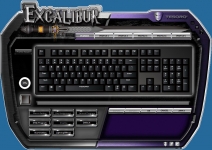 By clicking the "Illumination" button in the bottom menu you can now adjust the base color that would be applied to all keys, if this is how you wanted to use the keyboard (see below left image). You can select from the handful of presets, click around on the gradient to the right, or type in the RGB value in the boxes on the bottom. The below right image shows the sub-menu you get when you click the "Lighting Effects" button. This is where things get fun, and you can really get creative with what the keyboard can do.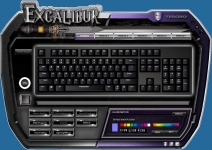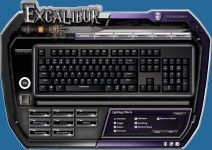 The image below shows the part of the Lighting Effects menu where you can set the Spectrum Colors... This implies setting your own color for each and every key on the keyboard. The other lighting options are all available in the same menu, and a video a bit later will show what each looks like. Overall the interface is fairly easy to use since it is based on the layout of the keyboard.