In Use:
The web interface for the Tenda AC6 is nearly identical to the one found on the AC9, which is a good thing since I found that interface to be very easy to use and feature rich. We'll run through a few screenshots from the interface in this section to show what it has to offer. The below left image shows what I would call the main screen - Internet Status, where you can see the device has successfully connected to the Internet and is sharing that connection with one device at the time the picture was taken. We can also see that a newer version of the firmware is available, and the screen is prompting me for an update (it continued to prompt me for an update even after it was applied, but clicking the link would then confirm the device was current). The next screen shows the Internet Settings, which shows some of the basic configurations you may need to set to get the router to communicate with your modem. Next we have the Wireless Settings, where you can configure some of the basic things like which bands to operate on, what to name your SSID, and what the access password should be. You can also turn on/off beam forming, adjust the transmission power, and put the device in to wireless repeater mode. This device supports router and repeater mode, but you can make it into an access point by disabling the DHCP server and assigning it an IP from your existing router. I did find that you need to setup all the basics in router mode first, as it really wants some kind of WAN connection active for updating firmware and enabling the mobile app.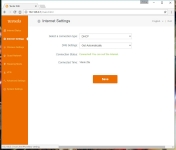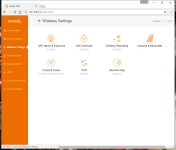 Among the variety of cool features you don't always see on a budget friendly wireless router is a VPN server. The below left screenshot shows that you can configure your virtual private network in one of two ways using the tenda AC6. The Advanced Settings tab is shown in the middle, where you see plenty of configuration options, including having the LED lights turn off (great for the bedroom / dorm room), the setup for the firewall, and enabling access for the mobile app. Similar configuration continue on the System Settings tab, shown in the below right image. You can apply firmware updates and this is where you can attempt to change the LAN IP (which didn't work for me).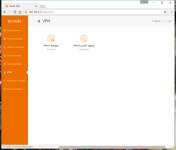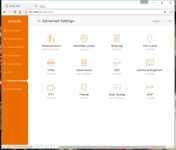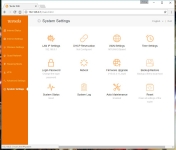 Speaking of the app, the handful of screenshots below show a bit of what it has to offer. You can manage many of the same features found in the web based interface, all from the convenience of you phone / tablet. If you set it up properly, you can even manage the features remotely, so you can still take control of your home network while on the road.