Packaging and Accessories:
The
Synology
DS414j arrived double boxed in plain brown cardboard that definitely wasn't intended for display in a retail setting. Inside the two boxes we see that the NAS server is well protected inside a thin foam bag within a form fitting foam frame. The accessories are packed inside their own plain brown boxes and tucked into voids in the foam frame, which keeps everything intact and well organized.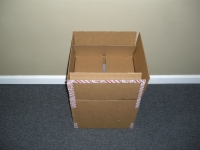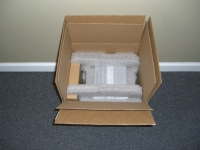 One cardboard box contains the cord to lead from the power brick to the wall. This item's design will vary by country of destination, so it is most likely packed separately to simplify the entire process.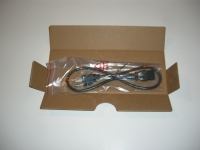 The next image shows the box with the balance of accessories which would be universal for any installation, as well as a multi-lingual installation guide.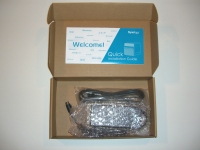 The final image on this page shows all of the accessories out of their boxes... There are two bags of screws for installing hard drives, the AC/DC power brick, the cord to go from the power brick to the AC outlet, and an RJ-45 (CAT5e) network cable.