Testing (continued):
The results on this page are from AS SSD which was run in order to compare some speeds that more closely mimic real world drive usage as you would experience while copying different types of files on the drive. The screenshot below shows the results from just the SK hynix Gold S31 SSD in the ISO, Program, and Game components of this set of tests. The charts that follow compare them to the other drives on hand.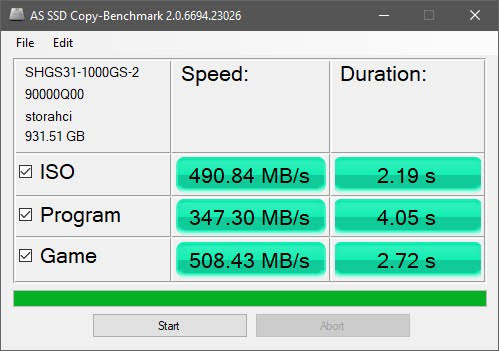 Comparing results from the ISO portion of the test shows that the SK hynix drive scored just over 490MB/s, which is not the fastest but it is right up there.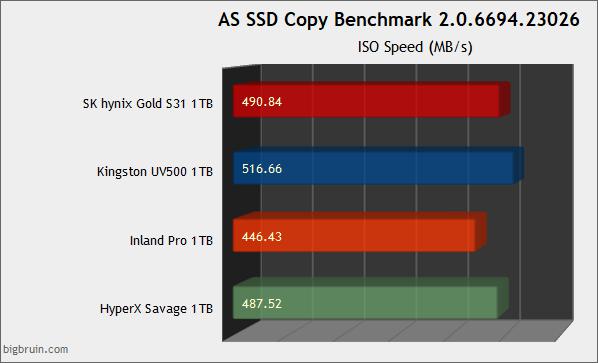 Next we have the Program portion of the test which I actually repeated a few times since it looked so skewed in favor of the SK hynix drive. It is really that much faster, which is quite impressive.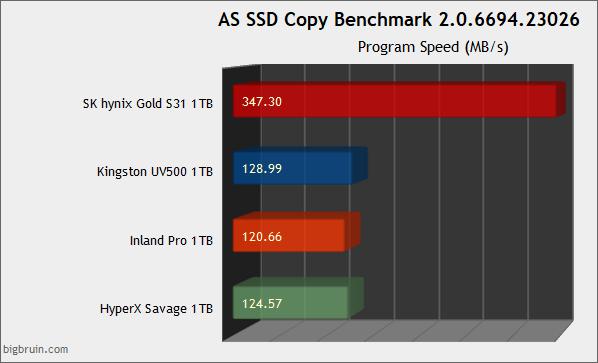 The final chart is from Game portion of the AS SSD Copy test, and it shows another dominating performance by the SK hynix drive.