Testing (continued):
The charts on this page capture the results from a few of the tests inside of CrystalDiskMark, and all results being compared are from when the software was run in 0 Fill mode. The first set of data compares the results for sequential reads while in 0 Fill mode. Here we see that the SK hynix Gold S31 does hit its advertised speed and it is the fastest of the drives on hand.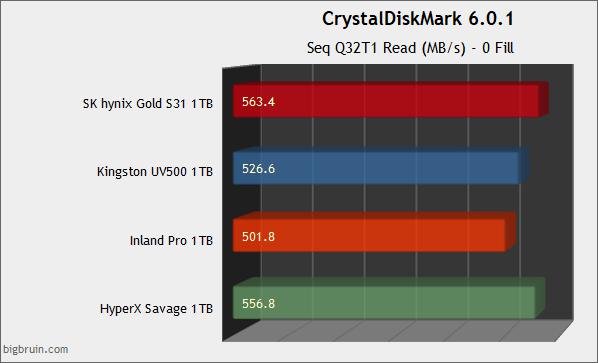 Next up we have results from the sequential write testing portion of the benchmark where we see that three of the four drives are just about in a tie, and that all of the speeds achieved are very fast for a 2.5 inch SATA drive.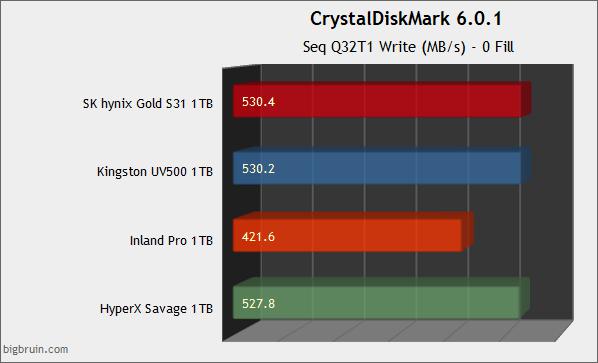 Next we look at the results from reading 4K blocks of random data, which is more intensive than sequential reads, and is therefore a bit slower. The Gold S31 drive still does very well at almost 407 MB/s.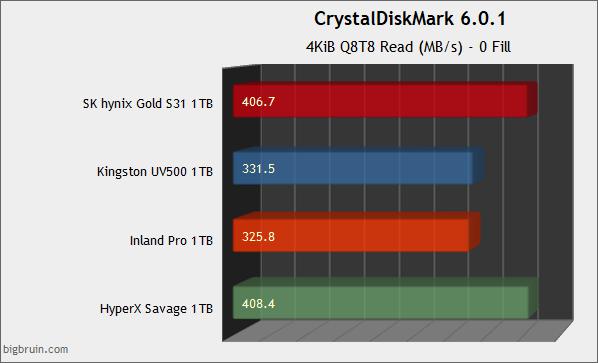 The final set of results from CrystalDiskMark take a look at 4K write results, where the SK hynix drive delivers performance of about 349 MB/s.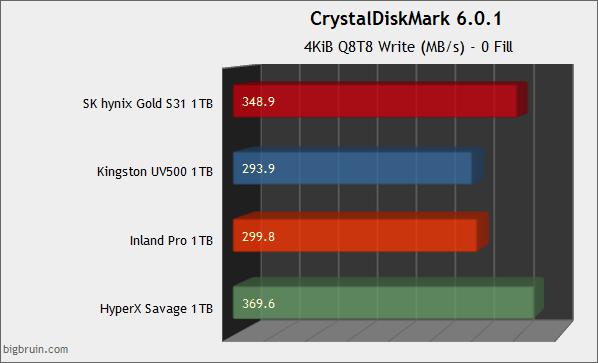 The overall analysis of the results from CrystalDiskMark indicate that the SK hynix drive is a strong performer, and it is definitely able of achieving its advertised performance specifications.