Packaging and Accessories:
The
Samsung
SC-MX20EL digital camcorder is packaged along with all the accessories (charging base, charge wire, USB connection, composite cables, and CyberLink Media Show software) in single cardboard box.


The packaging appears to do a good job of protecting the camcorder from scratches and blemishes. For additional protection the camcorder is wrapped tightly in bubble wrap.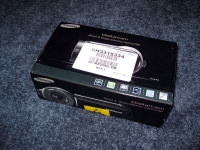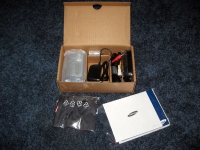 The Basics:
Let's begin by checking out the Samsung SC-MX20EL digital camcorder from all angles. First up is the "business side" of the camcorder (a standard Bic™ pen is included for size reference). This side of the camcorder is the side the flips open to reveal the 2.7" rotating LCD. One plus of this device is that it has a very limited number of buttons - it is very simple to use. In the second picture we have opened the LCD screen to reveal most of the buttons for the camcorder's operation. Note the optical zoom button on the top of the camcorder.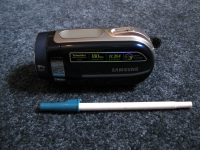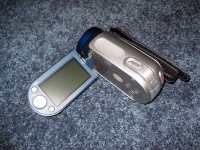 As we proceed to the other side of the camcorder you will see there is nothing more than an adjustable leather strap. I should add the strap is quite comfortable to wear in excess of thirty minutes. The strap is mounted to a plastic swivel that can rotate 180 degrees - especially useful if you wanted to record something at walking level. Also pictured below is the front of the Samsung SC-MX20EL digital camcorder which uses a Schneider Kreuznach lens which is capable of 34x optical zoom.