Packaging and Accessories:
The retail style packaging for the Sapphire Radeon HD5670 features plenty of images and details regarding the product inside, as well as the obligatory imagery of a female ready to do battle in some form fitting apparel.


Among other things, the box confirms DirectX 11 support, the presence of 1GB of speedy GDDR5 memory, and that it features a custom cooler manufactured by Arctic Cooling. Taking a close look at the back panel of the box also reveals a Bigbruin.com "Highly Recommended" award, something Sapphire products have a tendency to earn.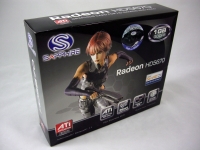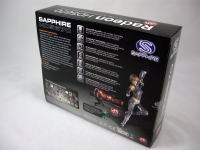 Inside the box, a cardboard insert keeps the card and accessories separated and safe from damage before delivery.
The image below shows all of the accessories provided; a user's manual, a DisplayPort to DVI adapter, a CrossFire bridge, a DVI to VGA adapter, a SimHD disk, and the driver's disk. There are no games included with this card, but this card really isn't intended for serious gamers.