Packaging:
The
Seasonic
S12D arrived in the very attractive, retail style box seen below. The back of the box contains everything you would ever possibly want to know about the unit and more - including all of the features. It is apparently designed for higher-end applications like workstations and servers, given the 12V EPS connector and the myriad of SATA connectors.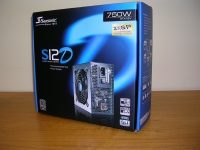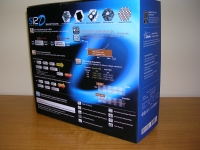 Upon cracking the lid, we see how carefully the power supply is packed. While there is no dense foam packaging material used here, the lack of excess space allows the unit to arrive with minimal shifting during shipping.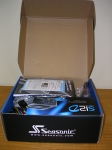 Accessories:
After removing everything from the box we get a glimpse at the total package. In the first image we have the power cable, a Molex to dual 3-pin "floppy-style" cable, mounting screws, and a rather spiffy case badge. Nice to see Seasonic throw this in. We also have the user's manual and the 5-year warranty card, which clearly explains the RMA process should the unit ever fail.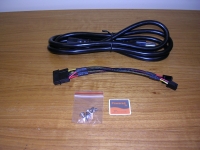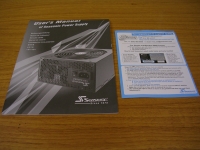 External Examination:
Now we get our first look at the power supply itself. While it is not very large, it does have quite a bit of weight to it. The cables are bundled in an adjustable tie so the excess can be held out of the way. Also, you can see the fan Seasonic has chosen to use. The 120mm size in relation to the overall case should provide more than adequate cooling.