Testing (continued):
PCMark Vantage x64 HDD Suite:
FutureMark
's PCMark Vantage (64-Bit) hard drive suite is up next. This HDD portion of this suite of tests was executed on the drives featured in this review. Of all the results presented, six were chosen to be displayed here for comparison purposes. Each test provides results with units in terms of MB/s (higher is better).
"Application Loading" is the first set of results that we'll review, and as the name implies, it simulates the loading of applications within Windows, which is typically a heavily read-oriented test. OCZ Technology's two PCI Express solutions easily outpace the competition, with the RevoDrive X2 coming out on top at just over 374MB/s.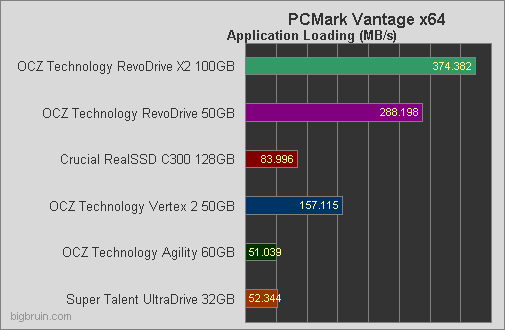 The next set of results are from the portion of the test called "Gaming". While the two RevoDrive products don't blow away the competition this time around, they still manage to come out on top.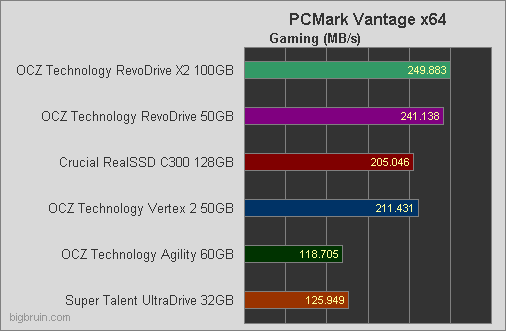 The third set of results are for "Windows Vista Startup", which is effectively a simulation of Vista booting up. The RevoDrive X2 comes in at over 412MB/s, which is far and away the fastest!