The Basics (continued):
Under the tray for the portable wireless charging mat resides another plastic tray for the carrying case and the Powercube. Each of these are well protected against damage.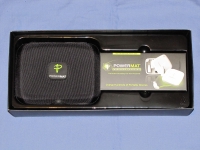 There are actually two covers for the Powercube box, the first is a simple slip cover to give the end user and idea of what it is capable of.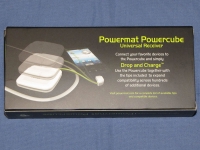 The interior box gives a great deal of additional information. The front of this box shows everything that is included with the Powercube. The back of the box gives a brief overview on how to use the Powercube.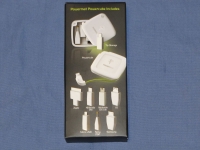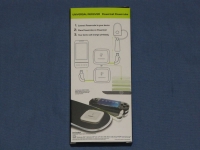 Powermat has packaged everything so that it remains neat for the user to have a great first impression. Instead of putting all the tips in a bag, or inside the storage case, they put them in a box that has a place for each of them. You can see exactly what they look like when you open the box for the Powercube. On the right side there are two little boxes which perform two different functions. One is a storage case for the tips, while the other is the actual Powercube.