Testing (continued):
Everest Ultimate Edition 5.02.1756:
Lavalys
' Everest Ultimate Edition has a benchmark capable of analyzing the read and write performance of any drive. In the chart below we have a variety of read test results (in MB/s), as well as an assessment of the average access time (in ms). Higher values are better for read results, while lower values are better for the average access time.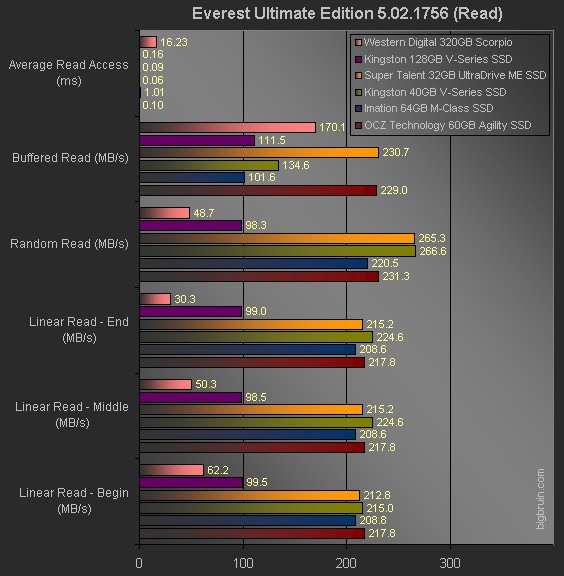 In this test the read speed results are consistent and quite good. One thing we haven't touched on yet is access time, and here we see the Agility testing right where it is supposed to, at about 0.1ms. In other tests it is listed as being even quicker, and overall it is one of the fastest drives when it comes to disk access time.
While I knew Everest offered write speed testing, I hadn't ventured there previously. The chart below details the linear write speed results of the two 64GB (60GB) SSDs, as well as the Western Digital 320GB drive.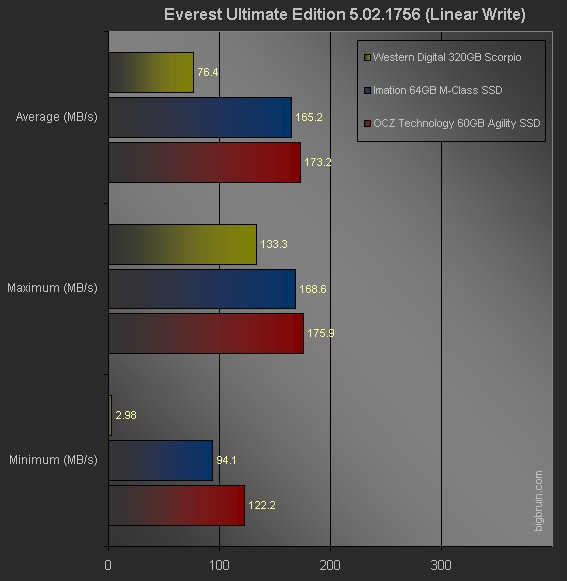 The Agility again puts up very impressive results, and it is able to maintain them from start to finish.