Packaging and Accessories:
The
NZXT
Sentry LX fan controller is sold in the packaging shown below. The box provides plenty of information on the product, as well as a few images to show it in action.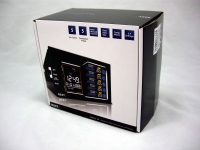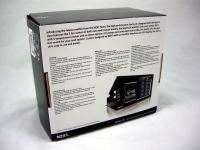 The next set of images show the items found in the box with the Sentry LX fan controller. The below left image shows the accessories, which include some extra thermal probes, a bag of mounting screws, some tape for mounting the thermal sensors, and a watch battery that lets the device retain settings when powered off. The below right image shows the device's manual which covers a bunch of the major features, but it did leave me wondering about a few things. The first thing I could have used some more help on was installing that watch battery, as I didn't know which way was up (and even with a 50% chance of getting it right anyway, I didn't).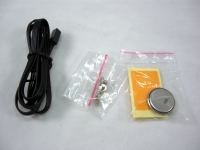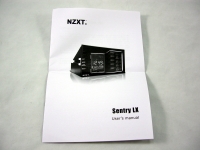 The Basics:
The images below take a look at the Sentry LX's front panel. The bezel is made of black aluminum, and the screen is large enough that I hope all the information is easy to read and understand. With two 5.25 inch bays being devoted to controlling five fans and temperatures, I don't think there should be any reason to take short cuts in presenting all of the data clearly.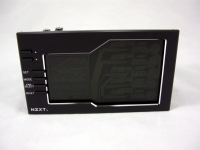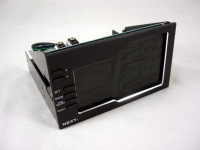 The styling of the device is no nonsense, but attractive. No gaudy extras, and just a row of six buttons on one edge takes care of all the controls. The above right image shows a bit of the side of the Sentry LX, where you can see that it will mount to a case like an optical drive, and should be compatible with many tool-less cases to simplify installation.