In Use:
I powered up each LED floodlight separately and added them into the Smart Life app, which added them to my home's WiFi network. The process was easy, and within a few minutes both bulbs were fully controllable and ready to go. I used the app to create a group, so I could then control them in sync, such as making them perform the same scene together. The screenshots below show the white 'color' control, color control, scene control, and the main menu for controlling the two lights as a group. It is all rather intuitive, and since they are then made available for control via the Google Assistant, they can be controlled even easier with simple voice commands.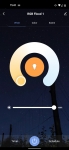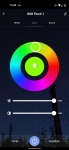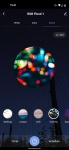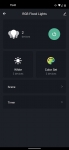 It has been a very snowy and cold winter, so I have not installed the lights permanently yet, but do have them placed in my yard on either side of the front door - aimed so the light washes over the front of the house. Once powered up in this location I was very impressed how just these two somewhat small lights could be so bright and change the appearance of the house. Here we see the whole thing lit up in red and in a purplish pink.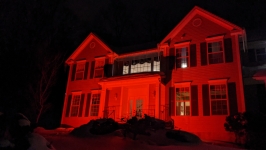 Lighting up the house with cooler, darker colors, like blue and teal shown in the images below, still looks really bright and vibrant.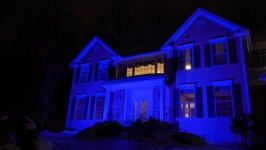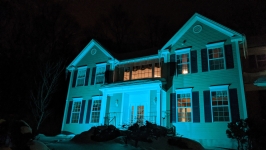 The video below shows the house while lit up by the Novostella RGBCW smart LED flood lights in a variety of scenes, colors, and white levels.