Packaging and Accessories:
The very colorful, well detailed retail package shown in the images below arrived at my house for this review. Given its somewhat compact size I assumed I did not get a 2-pack, but just one bulb to test. Either way would have been fine, but when I opened the box I realized that there were actually two bulbs inside the box.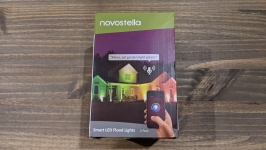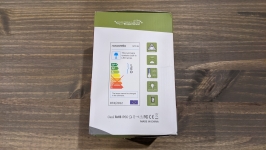 The various panels of the box's outer surface tell you just about everything you would want to know about the bulb, as well as showing some images of it and the suggested app in use. Inside the box you will find a user guide, a company catalog, and two external WiFi antennas - as well as the two LED floodlights that we will checkout next.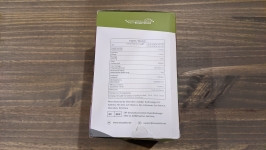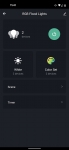 The Basics:
The below left image shows the pair of LED floodlights which are assembled in attractive, solid feeling housings with heavy duty power cords attached. Time will tell how weather resistant they are, but the design looks right, and first impressions suggest that they should be able hold up out in the elements. The below righ image shows the back of one of the lights with the external WiFi antenna now attached. Novostella's external antenna was a first for a smart floodlight, and they actually have a patent on it. The back is made of metal and features ribs for heat dissipation, as well as a pre-installed bracket to let you mount it to your house or wherever works for you.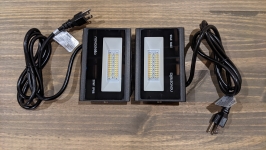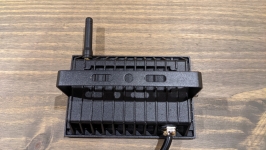 The next image takes a close up of the front of one of the lights to show off the array of LEDs inside. While it isn't a big deal, I would prefer that they didn't print anything on the front, and as it is we have the brand name, power rating, and ingress protection rating (IP66) all featured just below the LEDs.