The Basics:
The 1TB My Passport Ultra is shown from the top in the first few images in this section. The blue housing features an interesting "digital dots" pattern that is slick looking, but subtle enough that you won't even notice it from a distance.


The enclosure is very compact (roughly 3.2" x 4.3" by 0.5") and isn't all that much bigger than a 2.5" drive. The only interruption to the smooth cover is found on the one end where the USB 3.0 connection is located, as seen in the below right image.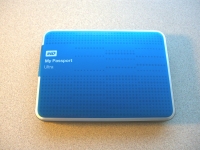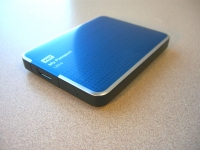 From the bottom we see that all pertinent information is either printed directly on to the housing or provided on a label at the center of this surface. And while the top of the drive is metallic and provided in one of the four color options, the bottom is flat black plastic.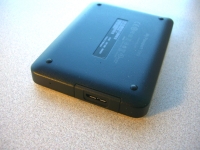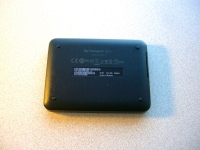 The final image in this section shows a screen capture from
CrystalDiskInfo
which provides confirmation of some of the drive's key specifications. We see that it uses a 5400RPM SATA 300 drive and that it has 8MB of cache memory.