Testing (continued):
Passmark Performance Test 8.0:
Passmark Performance Test 8.0
has many benchmarks built into it, evaluating everything as a whole and providing individual tests for specific componets. We will be taking a look at the scores it provides for the individual disks in the system.
Disk Mark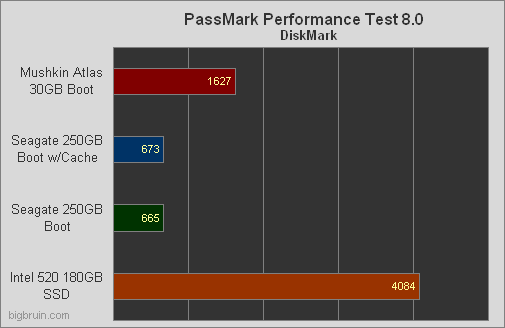 Sequential Read (MB/s)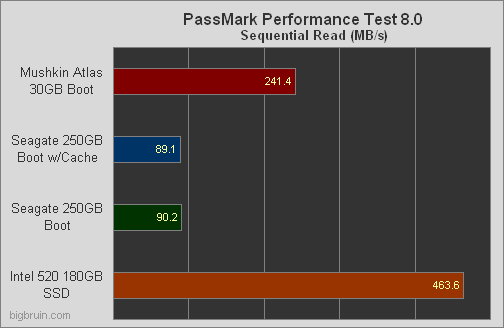 Sequential Write (MB/s)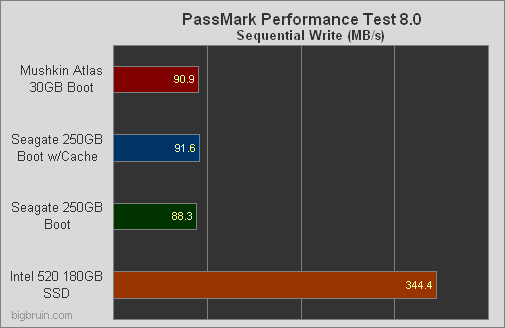 Random Seek (MB/s)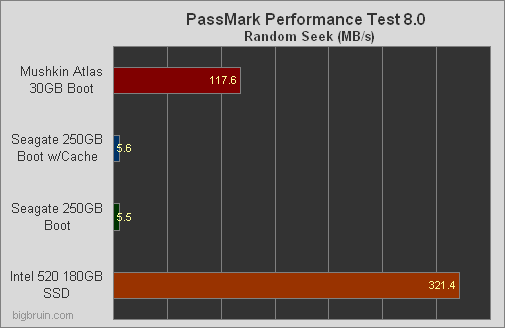 In each of the above tests the Mushkin Atlas drive performed very well, easily outscoring the traditional 2.5" hard drive with or without the Atlas being used as a cache drive add-on.