The Basics (continued):
The Call of Duty: Modern Warfare 2 Elite USB gaming keyboard includes pass-through ports that allows you to connect devices like headsets directly to the keyboard without fumbling around the back of your computer trying to find the correct ports. There is also a built-in USB port for flash drives, USB headsets, or portable hard drives. As you can see in the second image, Mad Catz suggests you install the software prior to plugging in your keyboard - and as I found out during testing, you really need follow that suggestion.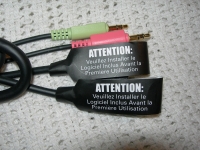 The unit has multiple sets of feet for adjusting the height of the keyboard to suit your taste. The back of the keyboard has two different feet for both high and low profiles as shown in the first image. The front of the keyboard also has a set of flip down feet to raise the front if you so desire.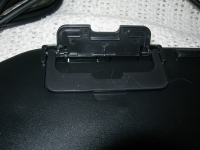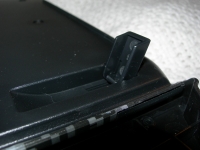 One of the really nice features of this unit are the programmable keys which Mad Catz refers to as "COMBAT keys". For ease of use, the keys are split into two groups found on either sides of the keyboard. The included software will help you program them to perform whatever task you'd like to accomplish. Mad Catz has, not surprisingly, included a pre-programmed profile for Call of Duty: Modern Warfare 2. The keys can also be programmed for everything from voice and taunt commands in games, to macros in Office documents.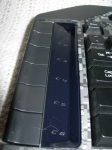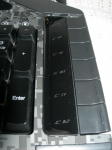 Finally, we have the touch panel. The panel is broken down into various sections and is fairly intuitive. The first section, in the image on the left, has the lights on/off pad, volume control, Windows key lockout, and basic media player controls. The right side of the touchscreen, in the image on the right, controls which areas are lit in Cyborg Mode (turned on and off by the icon in the middle of the touch screen) or the color and brightness of the under-key lighting.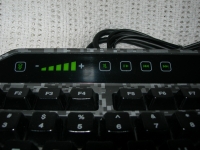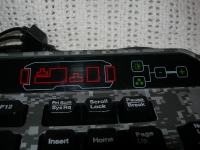 The lighting color choices vary from red to green to yellow and pretty much everything in between.